Rights-Ready Influencer Content for All of Your Marketing Channels
Get authentic content to promote across social media ads, product pages and more. No waiting or negotiating required.
What Brands Get with Statusphere's Streamlined Usage Rights

Fresh Content for Your Priority Platforms
Repurpose your content on TikTok, Instagram and beyond. Seamlessly allowlist creators for Spark Ads or Partnership Ads.
Guaranteed, Rights-Ready Content
No more waiting to run your UGC ads. Unlike other platforms, usage rights are built into every piece of content you get.
Centralized Content and Reporting
Instantly identify and download your top posts without leaving our platform. Get in-depth insights to maximize your UGC.
Pieces of Creator Content Generated
Hours Saved on Creator Campaigns
Why Brands Love Rights-Ready Content with Statusphere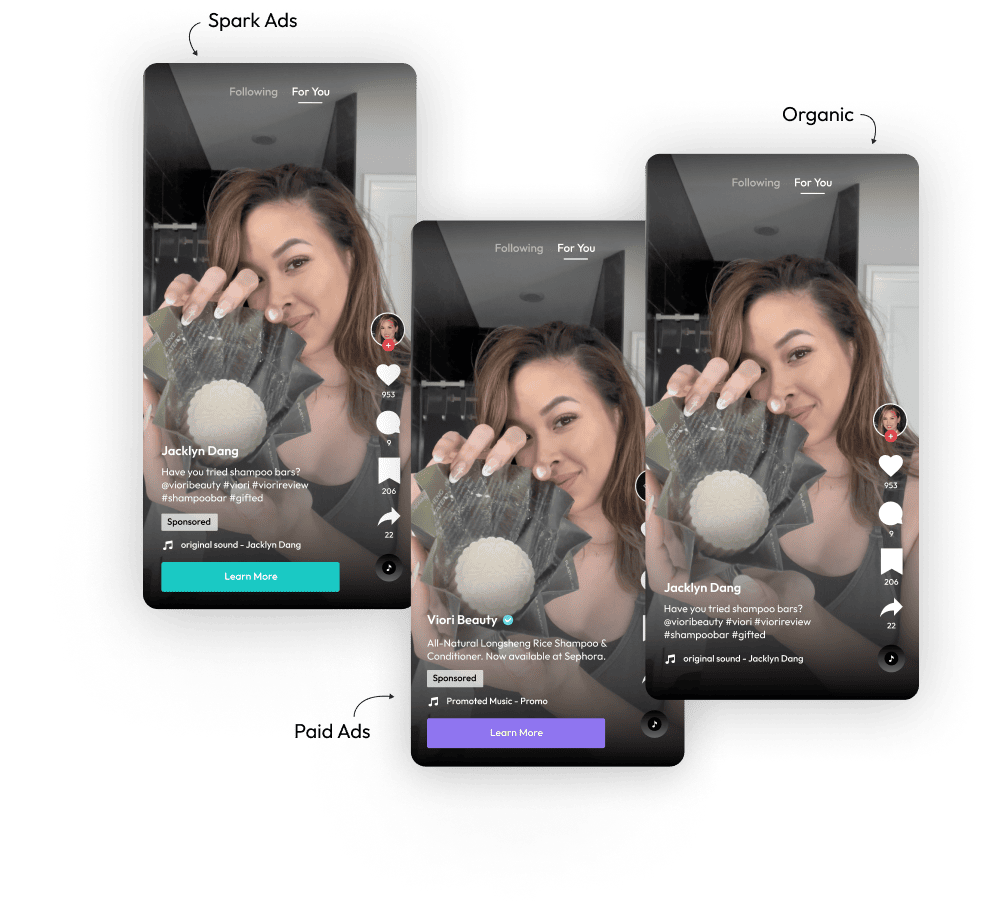 Easy Allowlisting to Boost Ad Performance
Influencer content and high-performing ads go hand in hand. Feature your favorite Statusphere creators in paid ad campaigns quickly and easily.
Analytics + Rights-Managed Content in One Place
Say goodbye to bouncing between platforms or chasing creators for usage rights. Save serious time and promote your influencer content with confidence.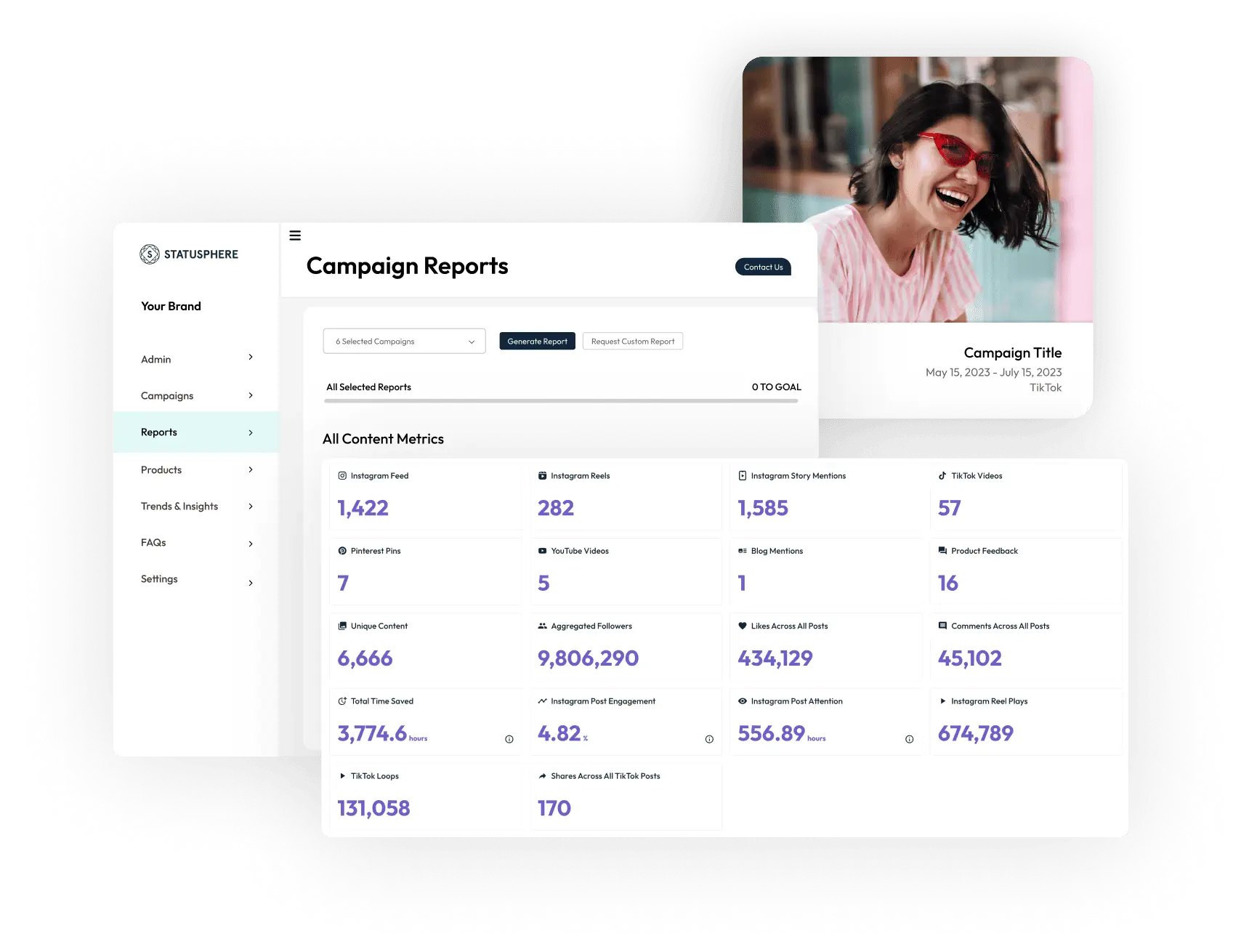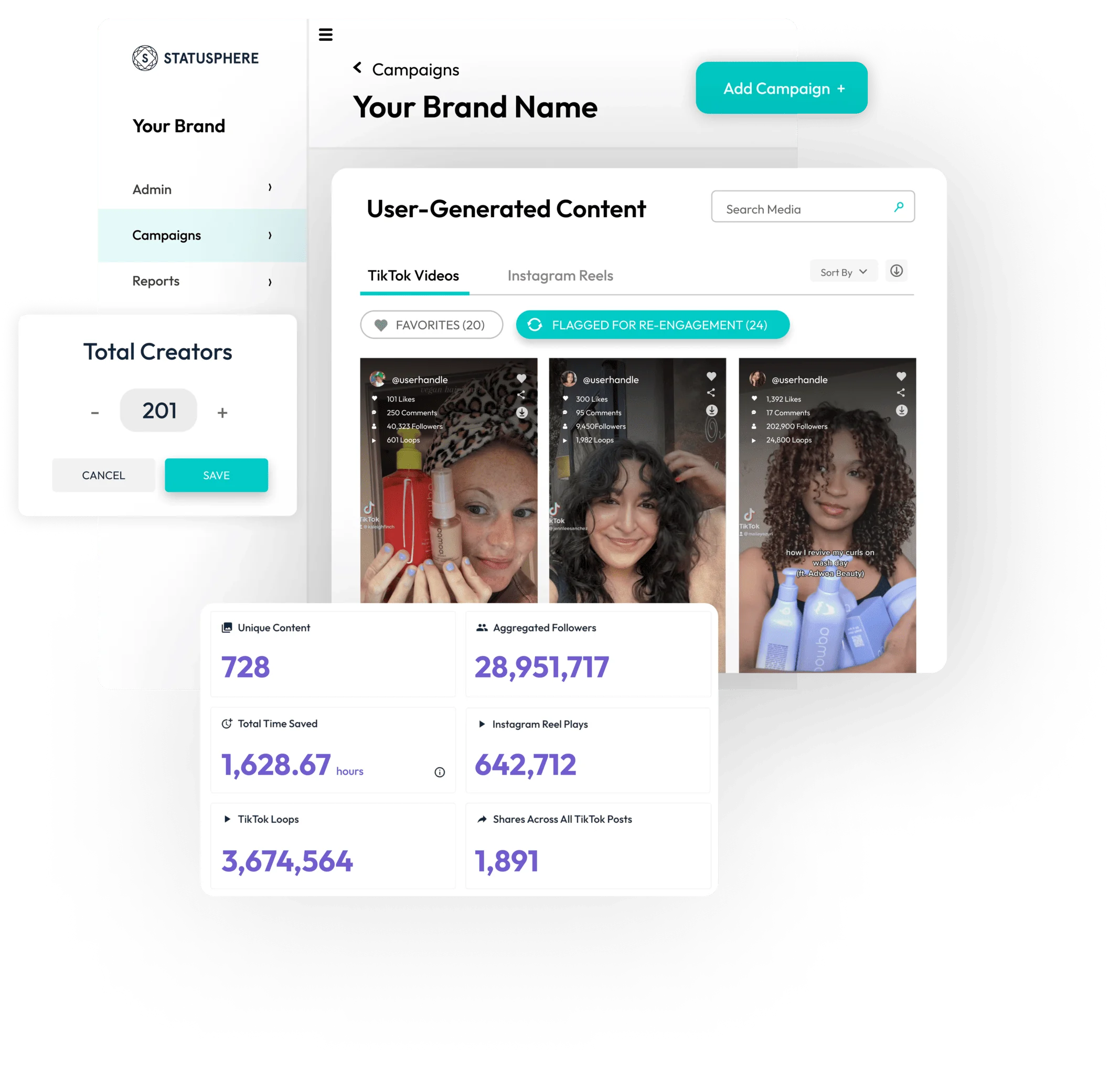 Never Run Out of Repurposable Content
Guaranteed content at scale means you always have options when repurposing.  Partner with hundreds of creators at time and build your content engine faster.
Get Rights-Managed Influencer Content for Your Whole Funnel
"We've been able to reuse that UGC across our advertising efforts… And of course, we've seen a great lift in sales and performance from this as well."

Chase Sagum — Co-Founder and CMO