Technology that Scales Your Influencer Marketing from End-to-End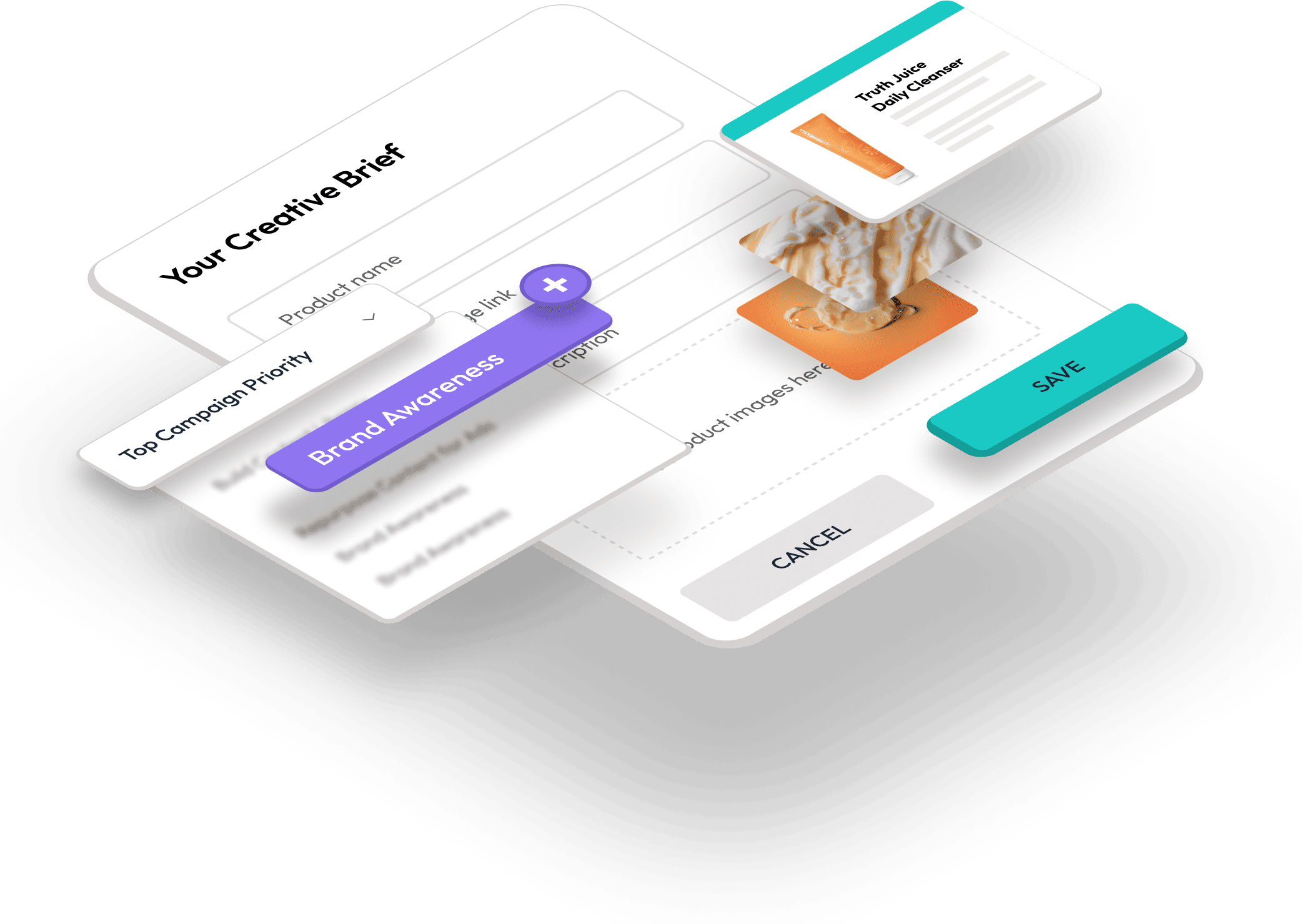 Choose Your Goals
Lay the groundwork for great content with guidance from our influencer marketing experts. Input basic brand and product information — and you're done. Get major results with minimal setup.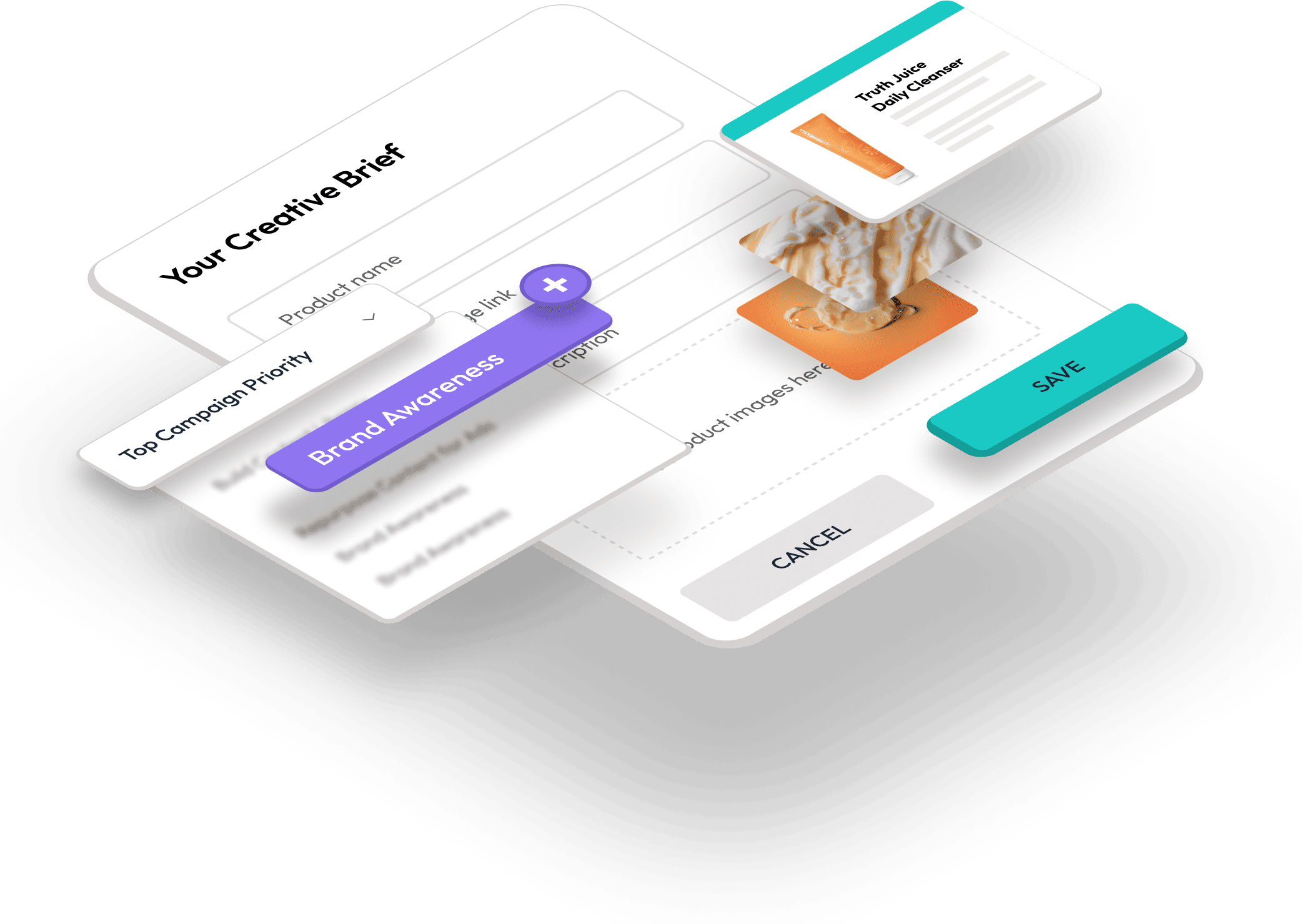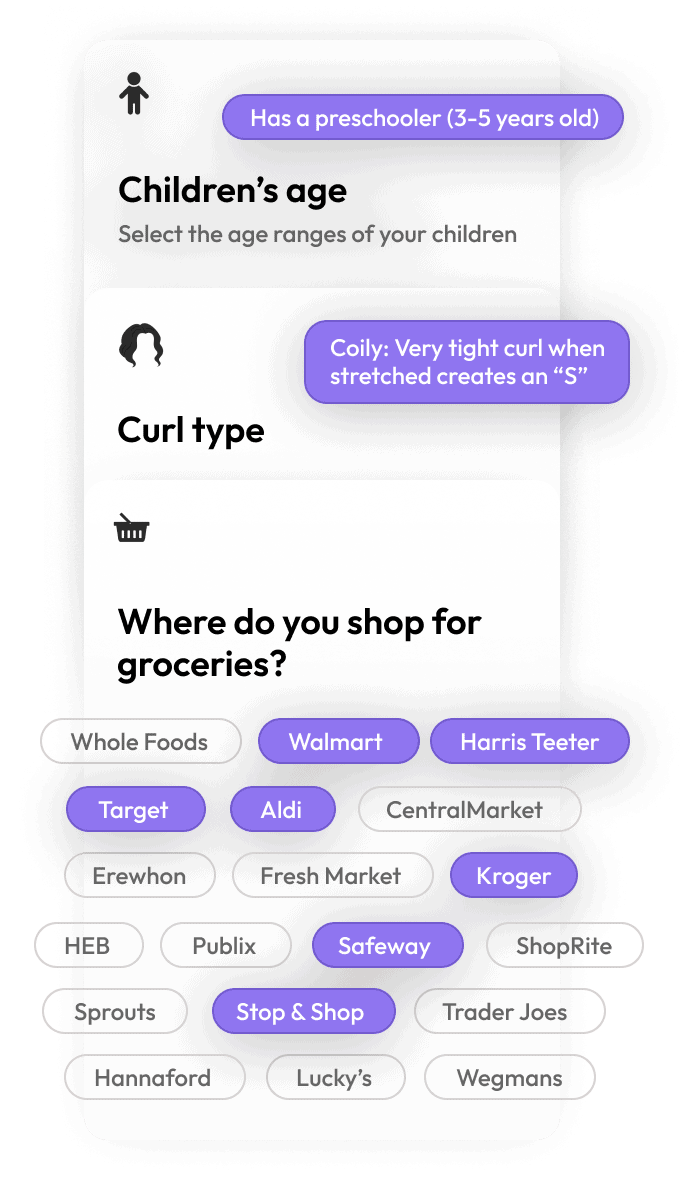 Match With Our Members
Unlike any other platform, we connect you to your ideal creator matches based on 250+ first-party data points – no recruitment or negotiating required. Our matchmaking technology filters your collaboration directly to the creators from our approved network who are a fit for your brand.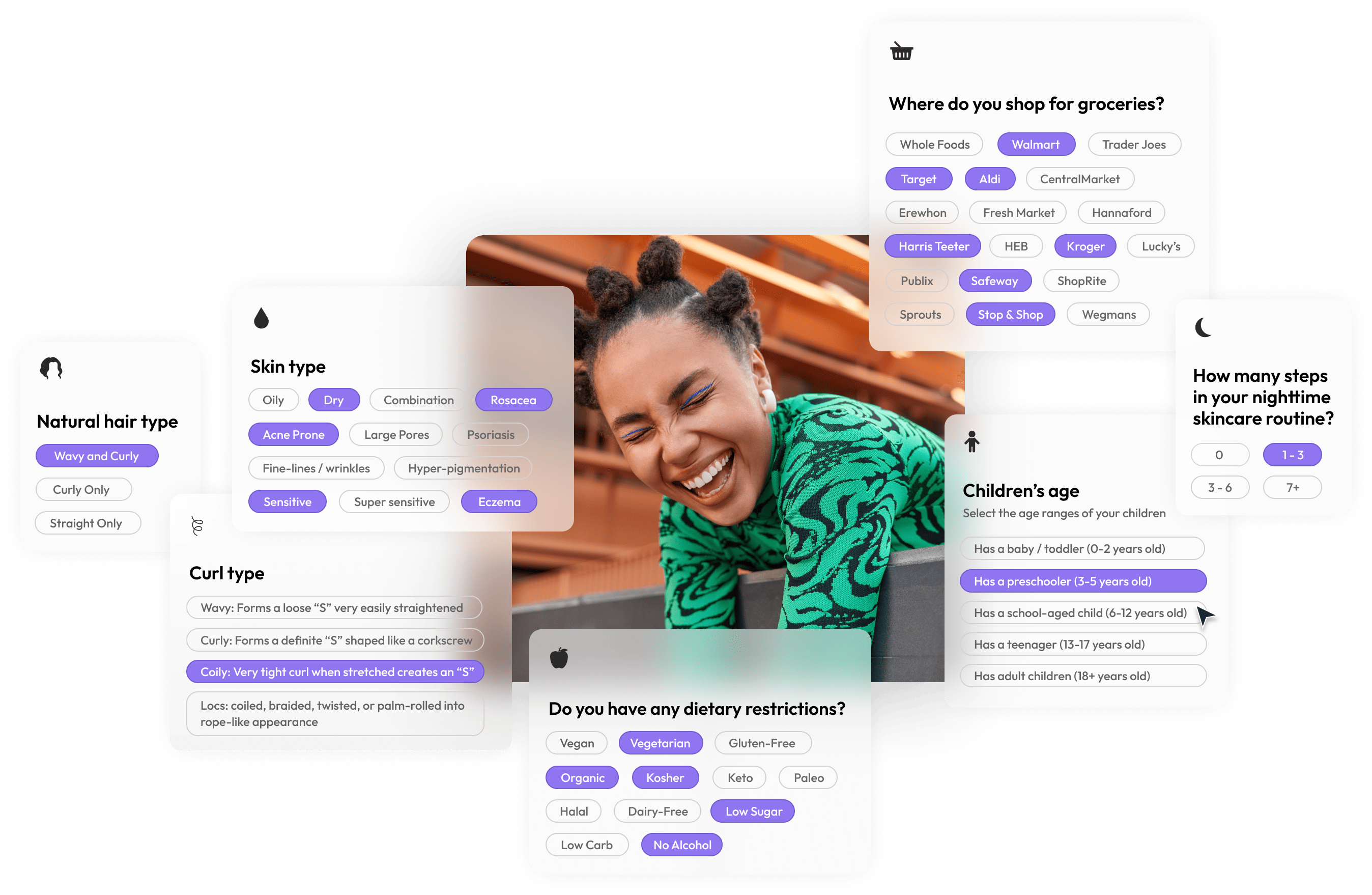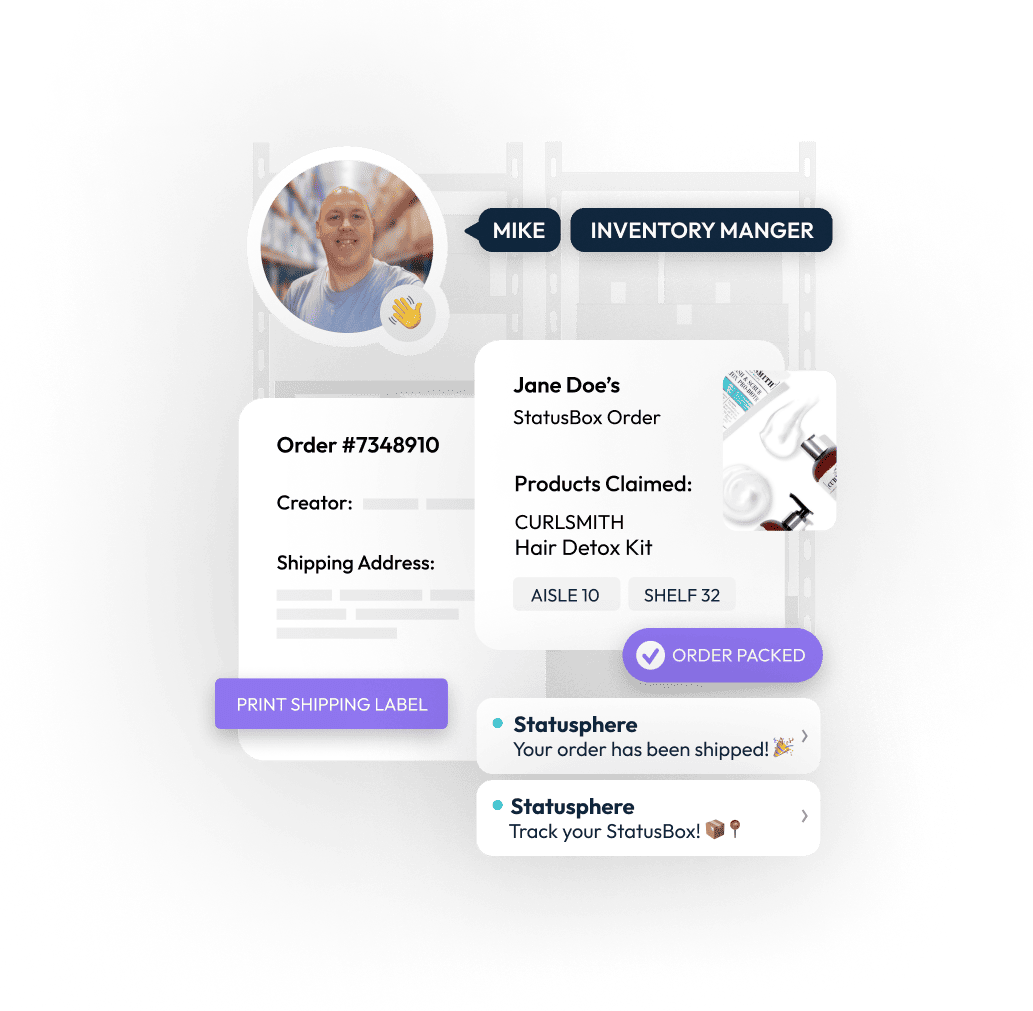 Ship Us Your Products
Eliminate "creator shipments" from your to-do list. We manage the entire shipping process from our wholly-owned warehouse — no outsourcing or third-party integrations involved. Our fulfillment technology and creator-optimized checkout experience get your products into creators' hands seamlessly.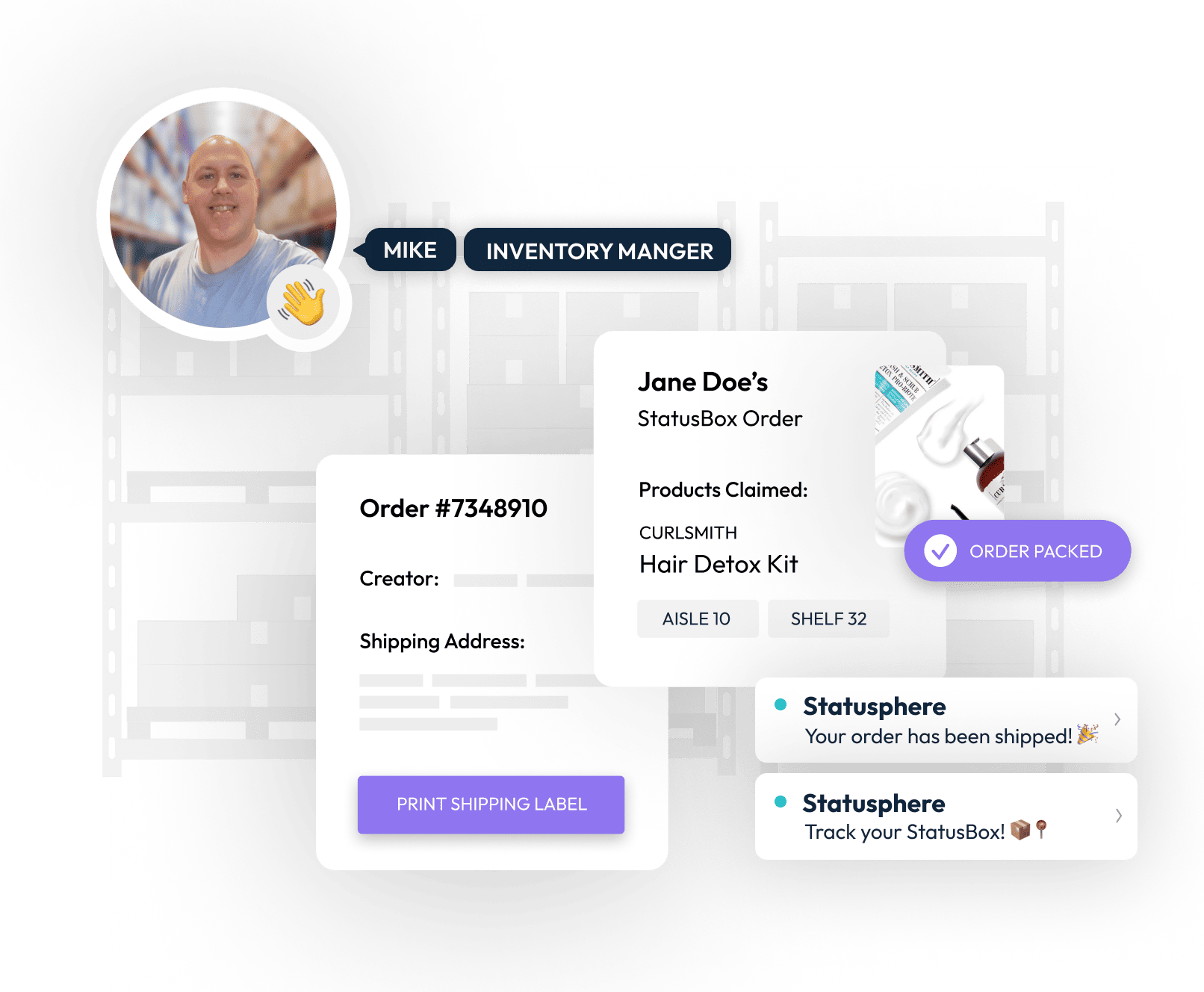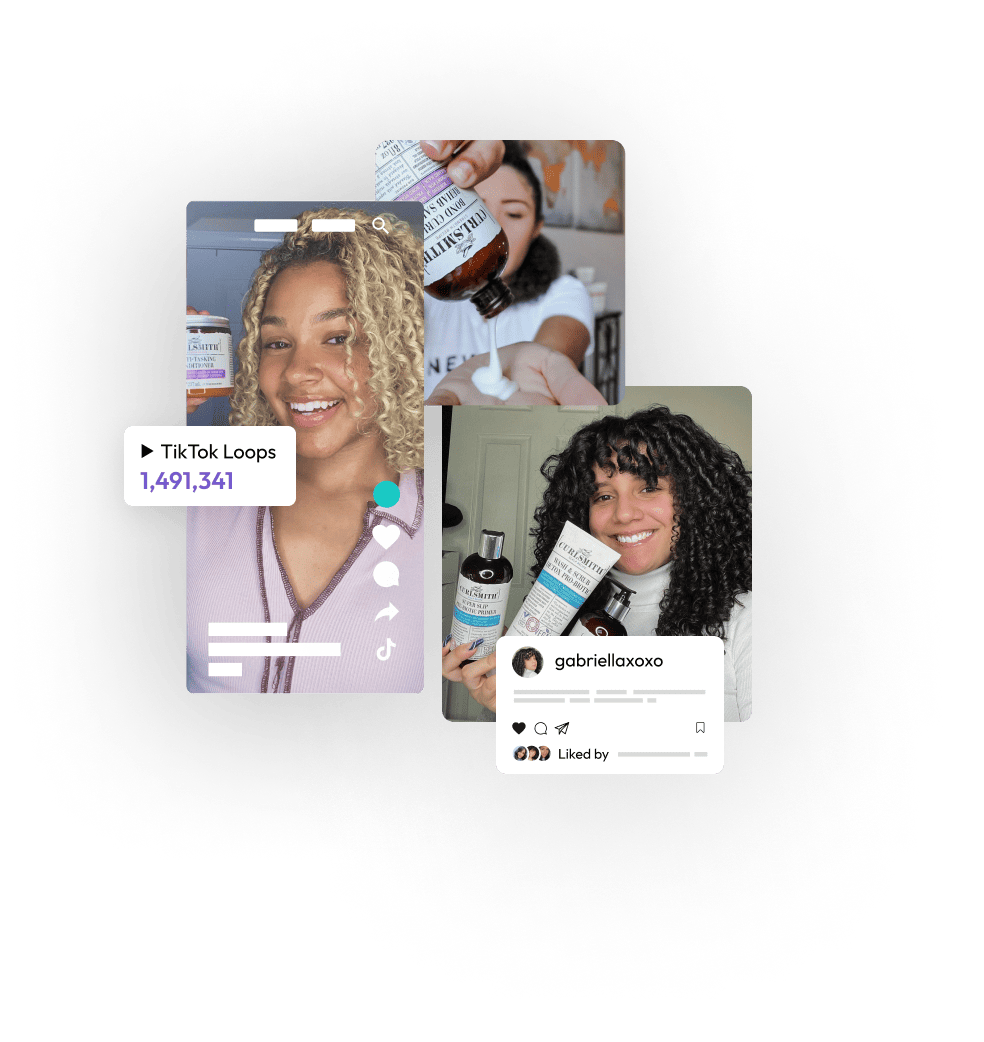 Get Guaranteed Posts
Get authentic, guaranteed posts with expert insights. Our internal team of influencers and marketers is there to assist creators throughout the production process. With an average response time of 1.5 hours, your content engine never stops running.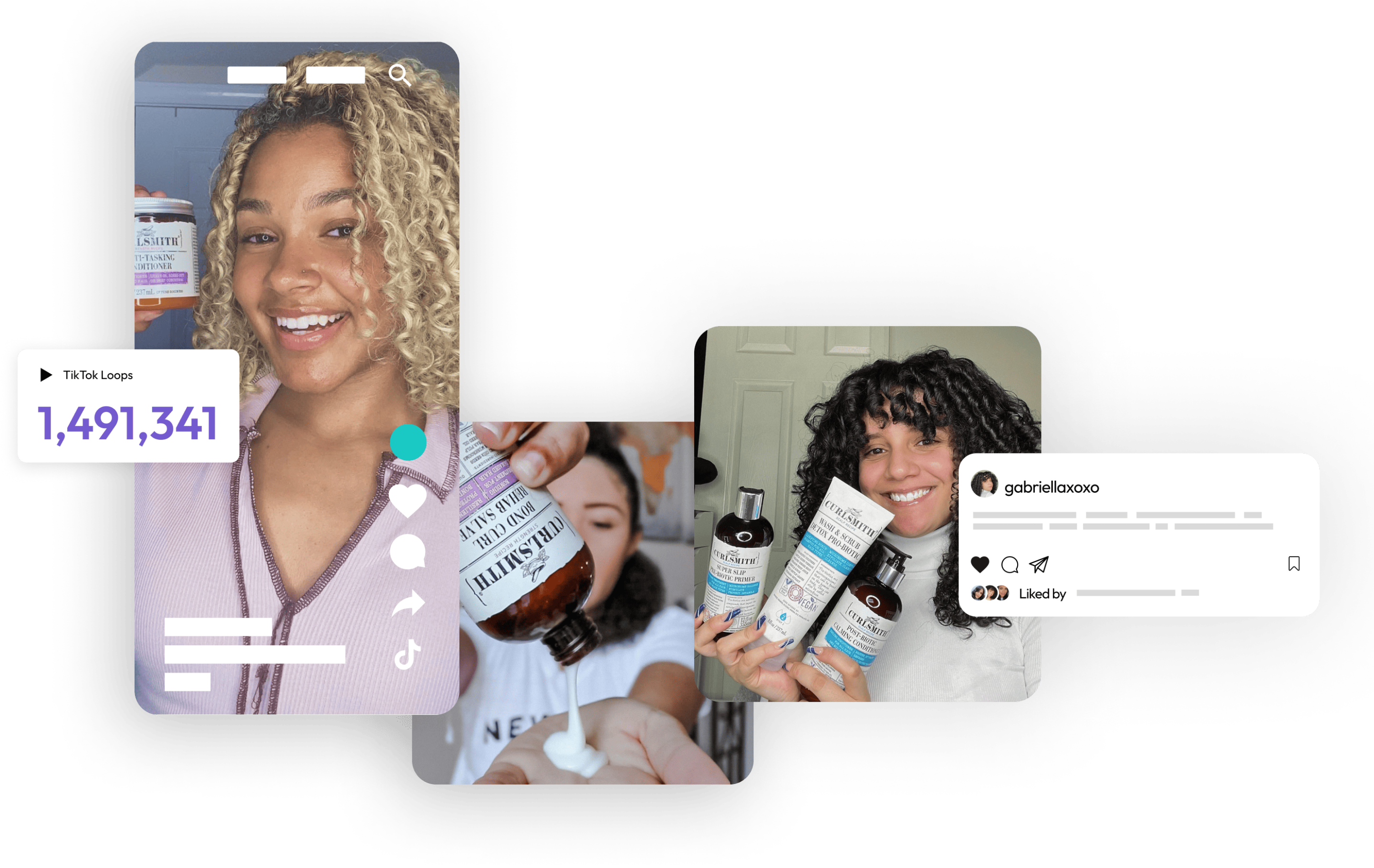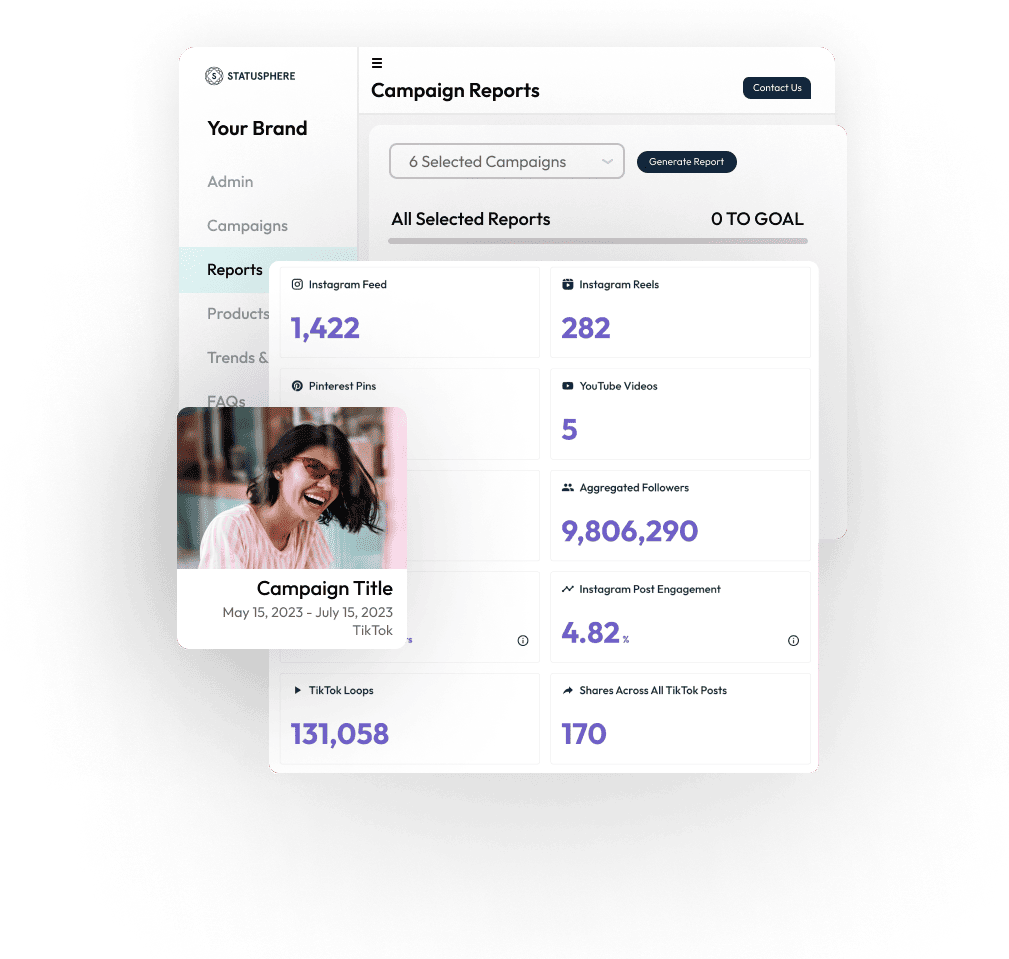 Measure Success
Track performance with metrics your stakeholders want to see. View shares, likes, total audience, number of post submissions, and more from your Reports portal with a single click.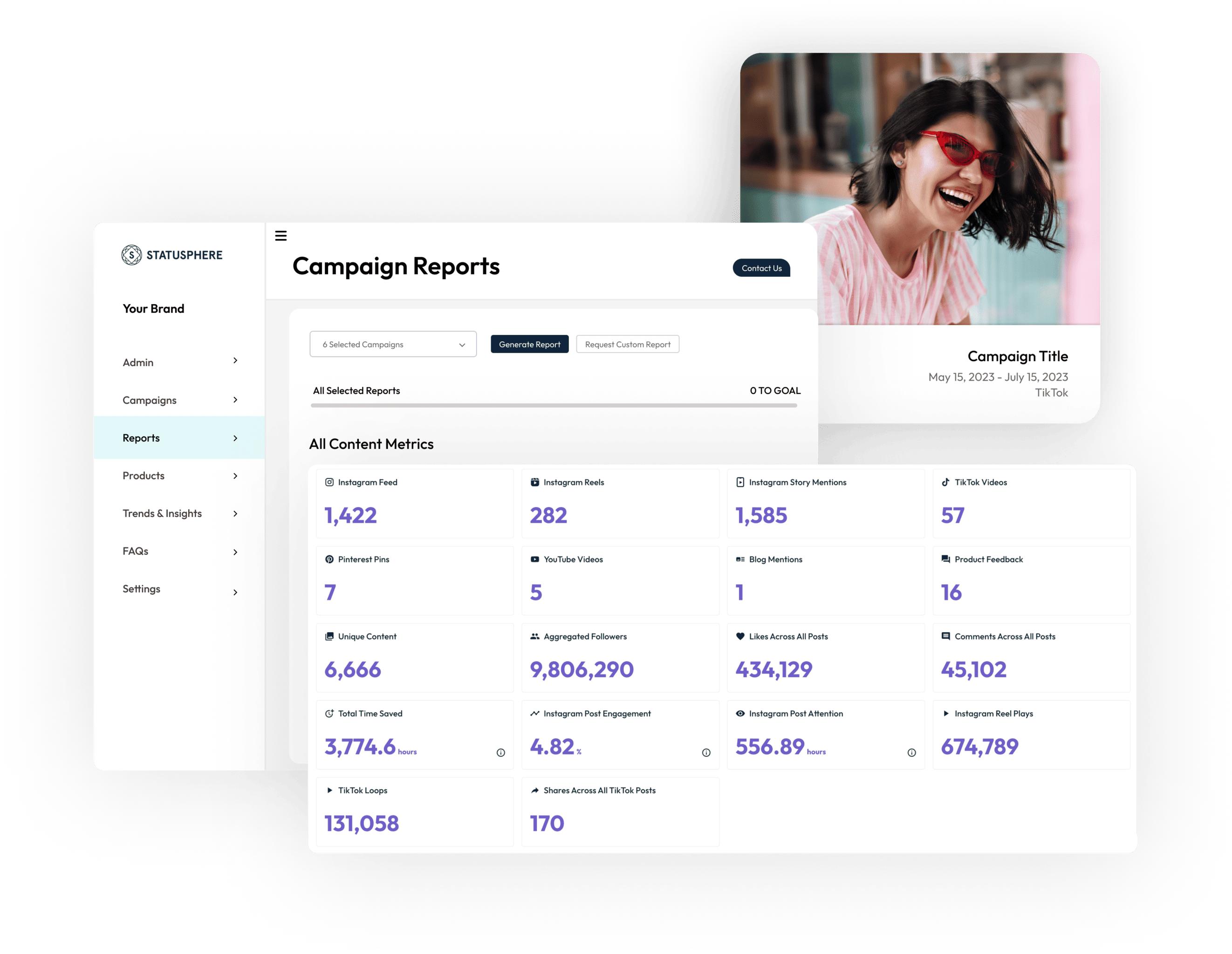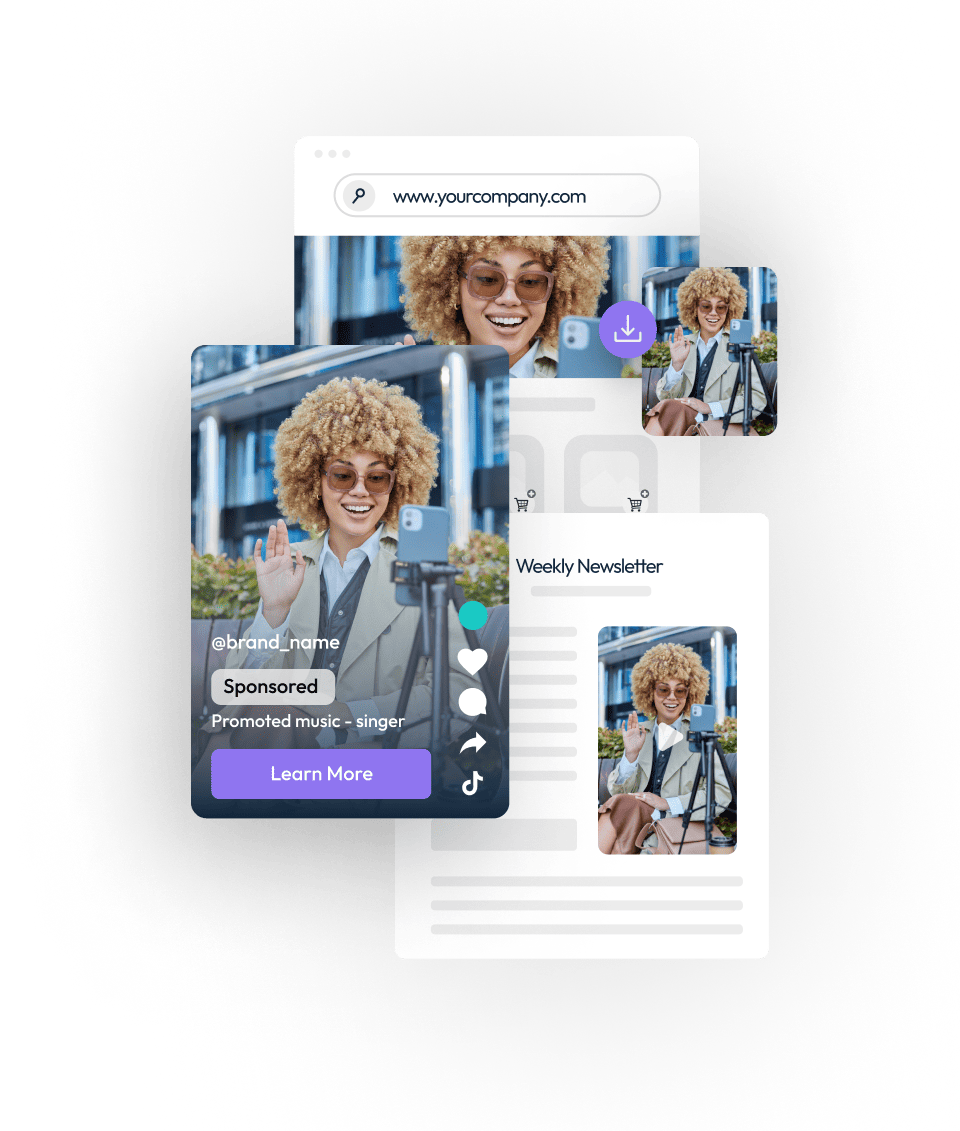 Repurpose Your Posts and Increase ROI
Watch your content library grow and your social SEO boom. Our platform keeps your videos and photos organized for ease of use. Download, rate and select content, then use it instantly throughout your marketing funnel to grow your ROI.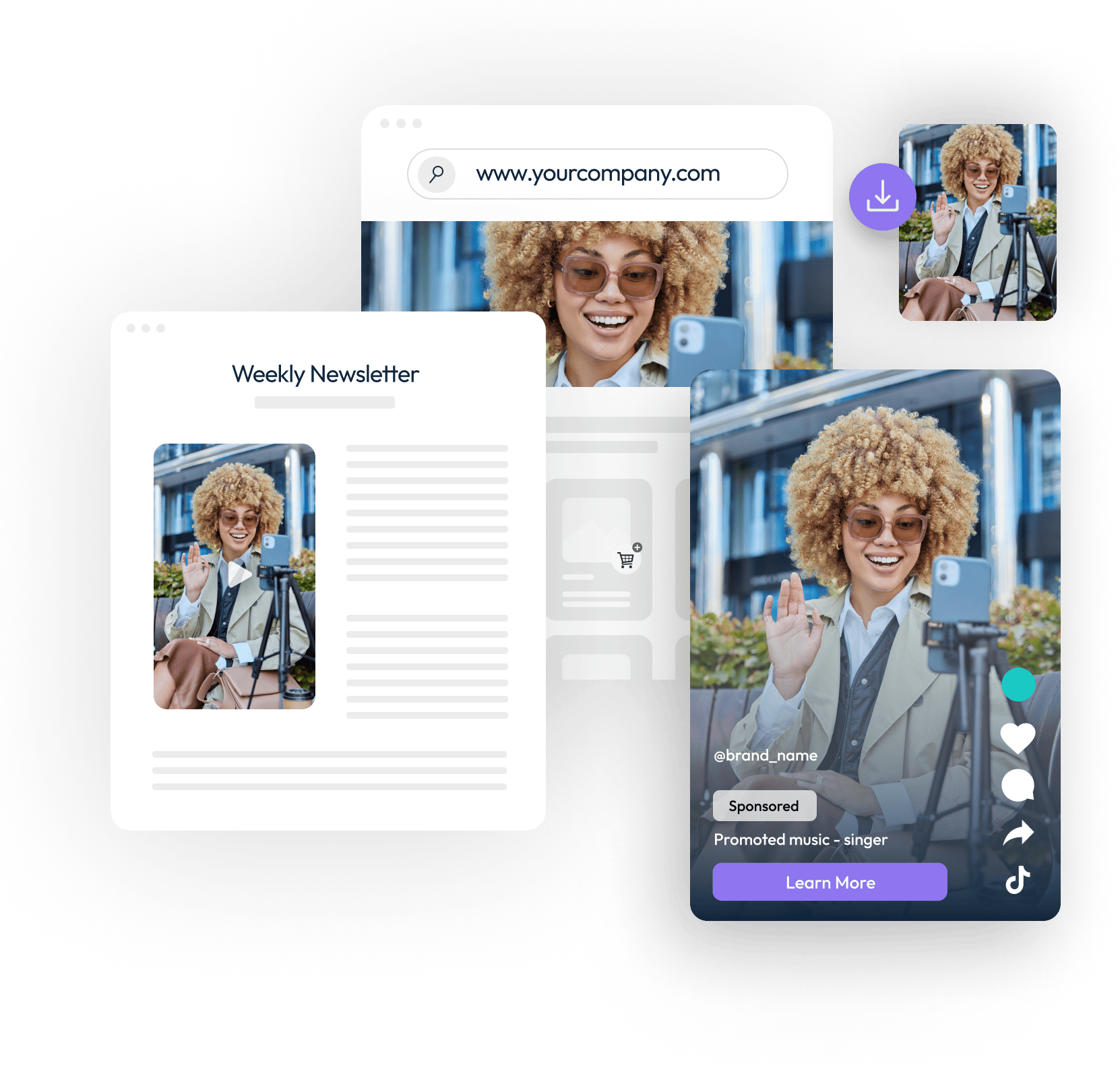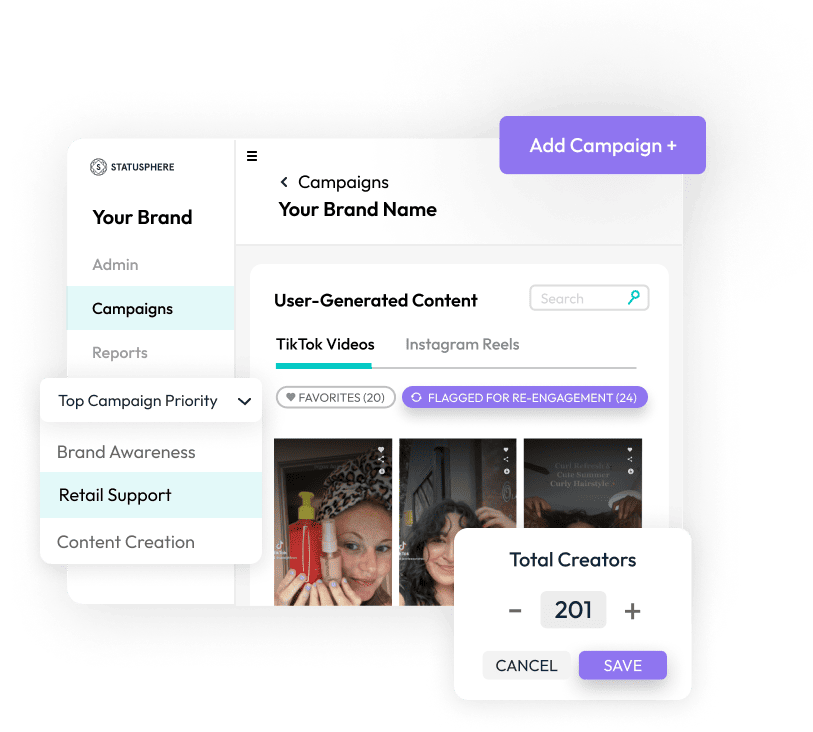 Get More Content
Hit your goals faster with a wash, rinse and repeat approach. Add more creators into the mix or select new goals to target your next marketing objective. With scalable content, your marketing options are endless.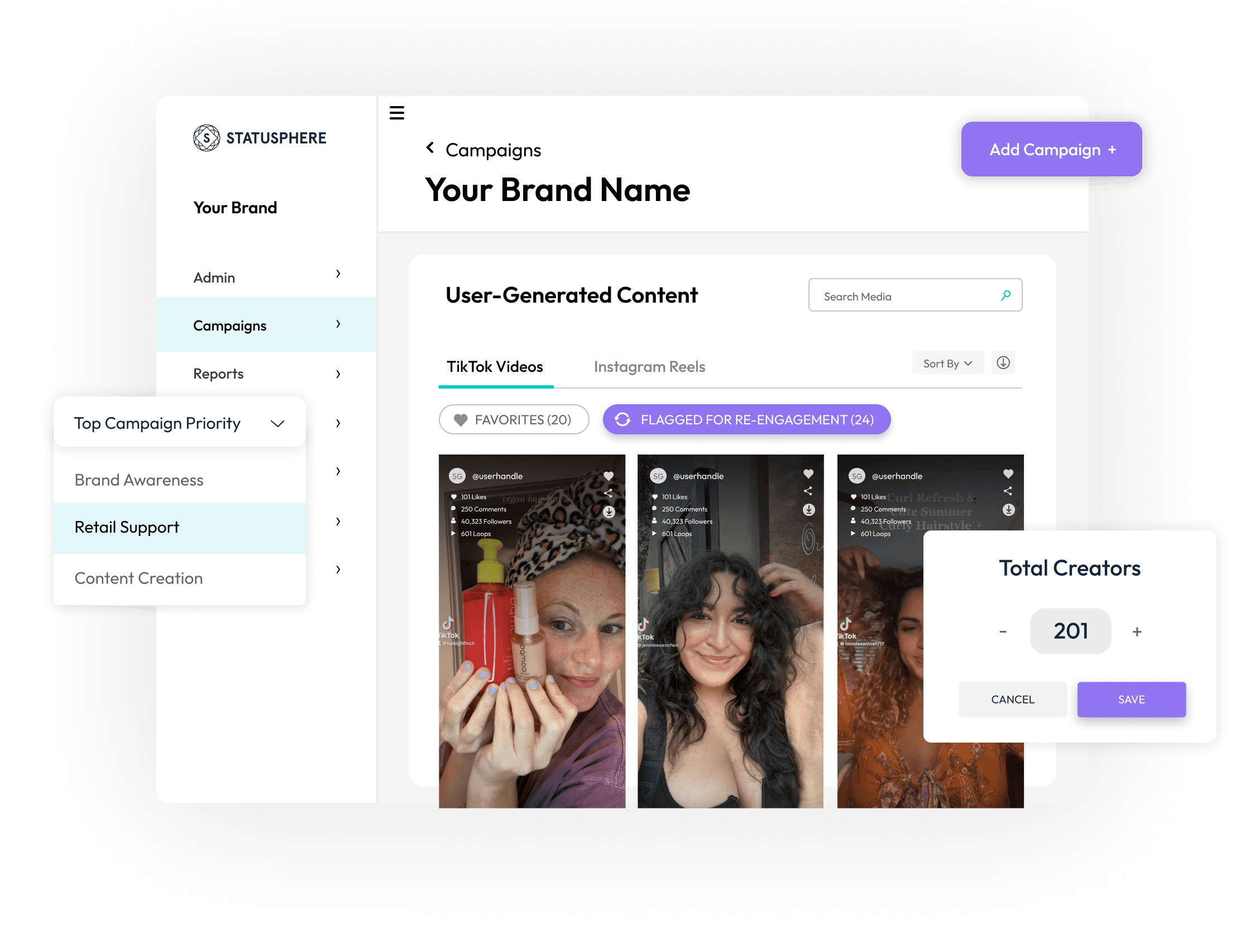 Work less.
Get marketing-ready creator content at scale.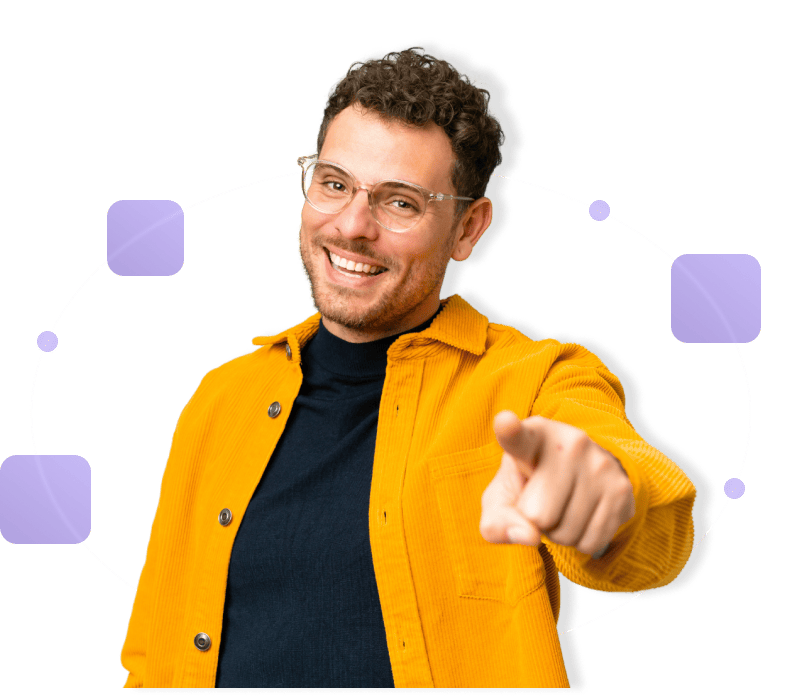 Do you actually save brands an average of 70 hours per month working with creators?
No – we usually save them more!
We compared brands that work with 30 creators a month in-house to brands that work with us to get the same number of creators posting and found that we were saving them 70 hours on average. Many brands work with us to get even more creators posting about them. When that happens, we save them even more time. (The more creators you manage, the more time it takes… you get the idea.)
The answer is in our easy-to-use platform and technology solutions that take every step of the influencer marketing process off of your plate. With Statusphere, you can get 30 creators posting about your brand in the same time it takes to get thousands posting.
Can't believe it? Chat with us and we'll prove it!
How is Statusphere different from other influencer marketing platforms?
Most platforms offer "tools" but leave brands stuck juggling campaign management, fulfillment, publishing, reporting and ad permissions.
Our platform eliminates the most complicated aspects of influencer marketing to save brands 98% of the time they'd normally spend doing it themselves.
Unlike other solutions, we guarantee marketing-ready content using 250+ first-party data points to match brands with their ideal creators. We then deliver scale from start to finish with multiple technology solutions including creator matchmaking, reporting and fulfillment – all backed up by our team of expert influencers, campaign managers and more.
How do you guarantee content?
Our content guarantee is our promise to you. If you purchase 500 posts, you get 500 posts!
Here's a look at how we make that happen:
Pre-approved creators – We show your collaboration to influencers who fit your ideal creator profile until we get the number of approved posts we've agreed upon. Our network is always growing, so new creators are always being presented with your collaboration.
Membership standards for creators – With other platforms, things like influencer ghosting can eat away at your time and money. The creators in our Member Network agree to our Terms of Service and maintain them to remain in good standing. If they break those terms at any time, their Membership can be revoked.
Expert insights based on thousands of campaigns – Our Customer Success team is made up of influencers and marketers skilled at helping collaborations run smoothly. If something isn't working, we suggest ways to fine-tune your strategy to get things back on track.
Brand vetting – Not every brand is a fit for our platform. We vet the brands we work with before contracts are signed to ensure we are the right solution for them. If the fit isn't there, we won't waste your time.