Reporting Built to Meet the Demands of Micro-Influencer Marketing
Make decisions and track the metrics that matter most to your marketing team. Access real-time analytics to stop second-guessing and start measuring results.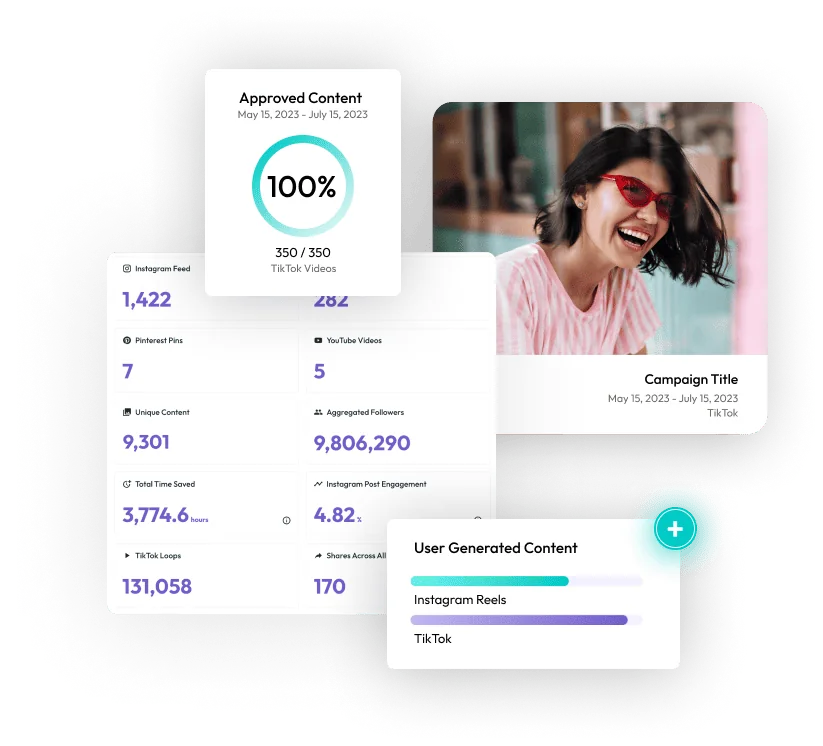 What You Get with Statusphere's Reporting and Analytics
Track Content and KPIs in Real-Time
Gather real-time metrics on hundreds of posts. Track performance at every step no matter the scale of your campaigns.
Data That Drives Strategic Decisions
Monitor your results while uncovering opportunities to optimize further. Compare campaign performance, identify top content, and get recommendations from our expert team.
Reports, Results and Content in One Platform
Get on-demand reports and download your content in one place. Save time and start sharing results with your team ASAP. Collaborate in our platform with 10 seats for additional team members.
Pieces of Creator Content Generated
Hours Saved on Creator Campaigns
Why Brands Love Statusphere's Micro-Influencer Analytics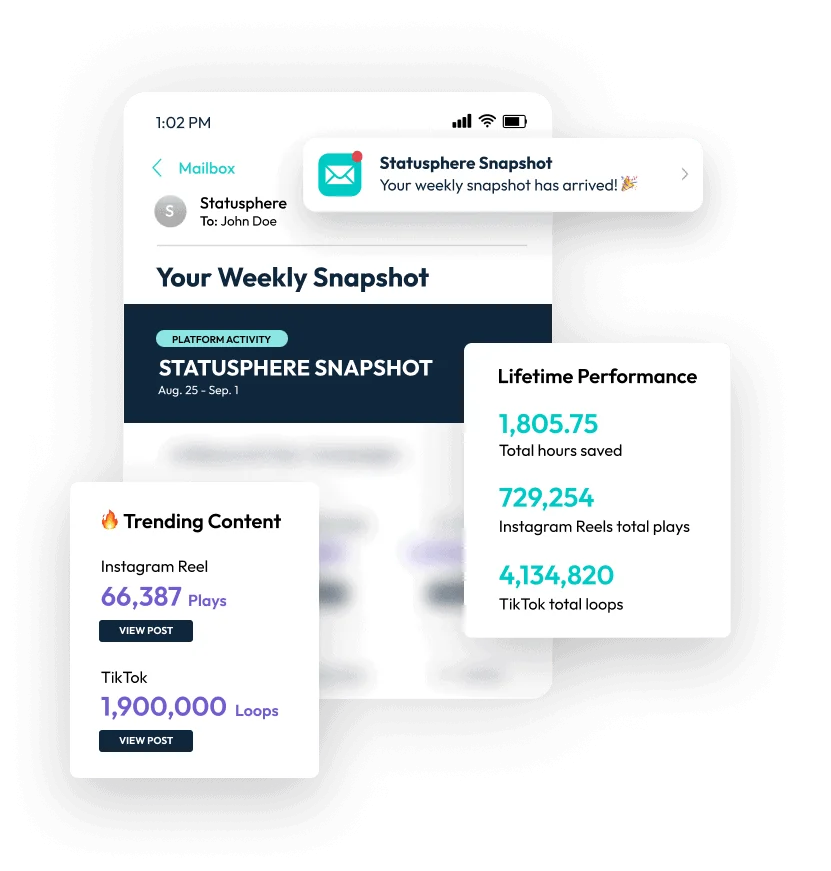 Reporting Made for Busy Performance Marketers
Effortlessly track results with weekly snapshot summaries reports and content updates. Get reports on-demand and request custom numbers as needed.
Access Analytics to Complete Your Marketing Stack
Fill the gaps in your marketing data with accurate, up-to-date influencer metrics. Track your content and performance data without bouncing between platforms.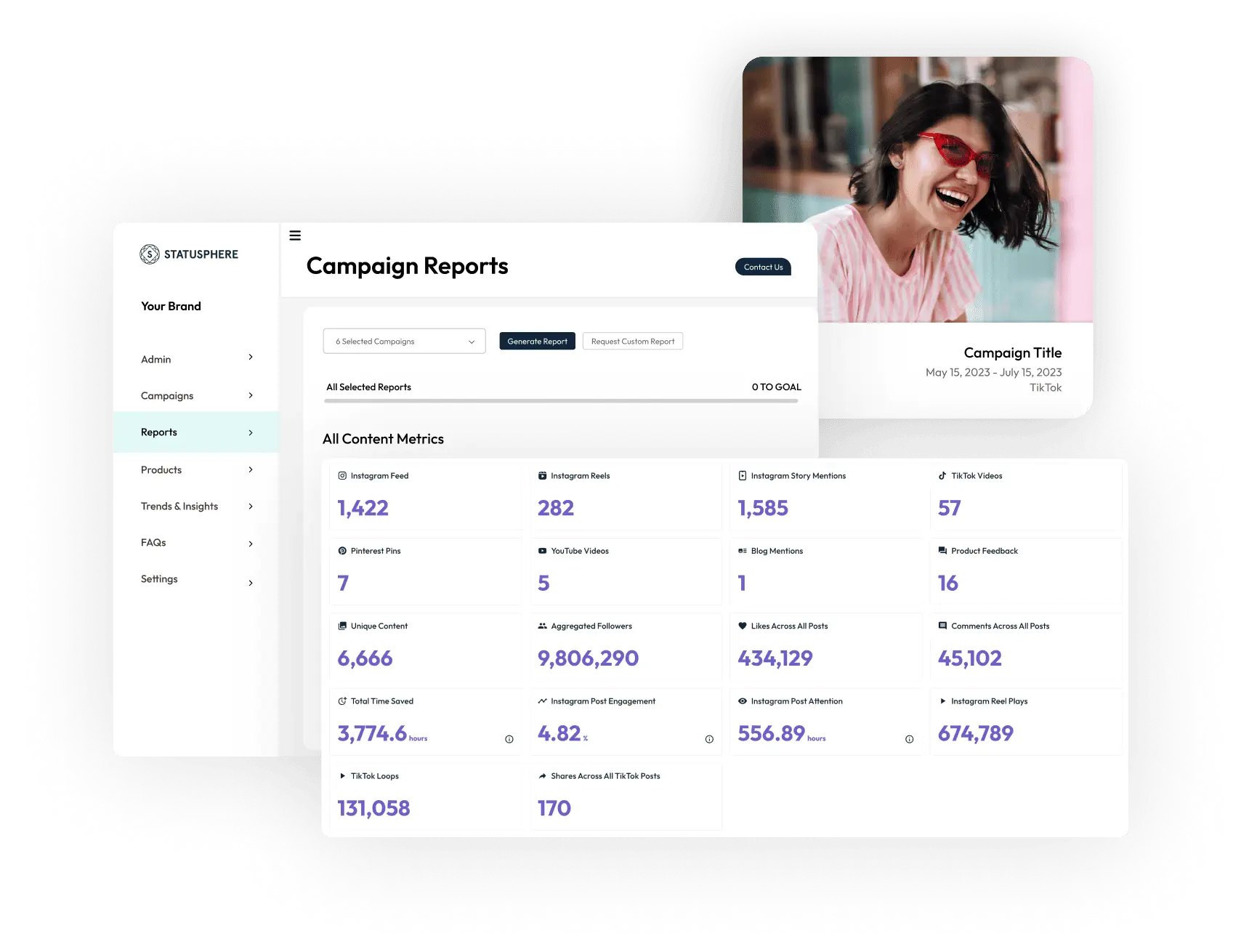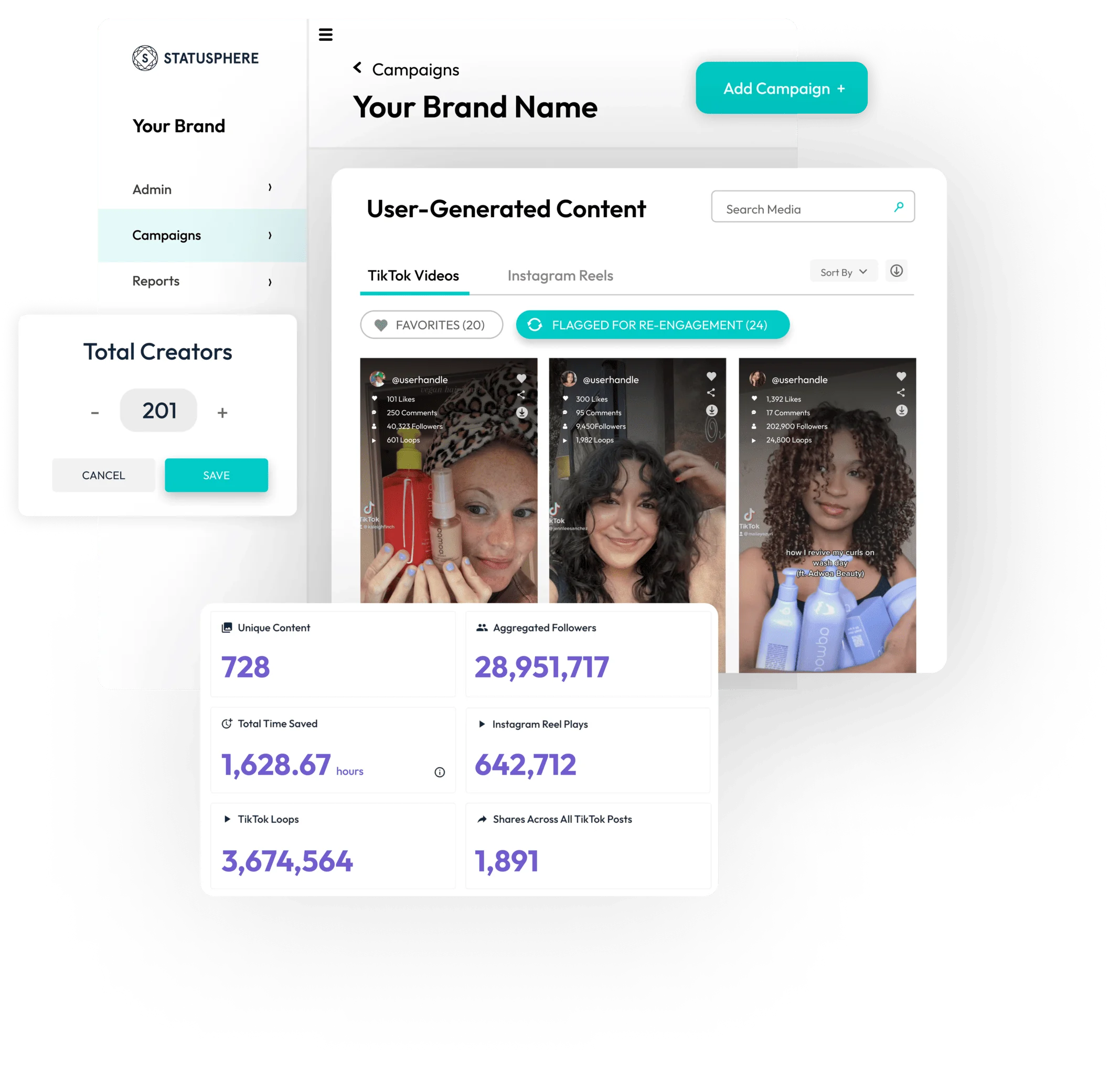 Seriously Powerful Software, Seriously Easy to Use
Onboarding is a breeze for our brands! Our software's low learning curve helps you gather content ASAP (and not drown in data). 
Get In-Depth Influencer Reporting That Drives Results
"We've been able to reuse that UGC across our advertising efforts… And of course, we've seen a great lift in sales and performance from this as well."

Chase Sagum — Co-Founder and CMO