Scale Micro-Influencer Marketing in a Fraction of the Time
More influencer content, no extra work. You deserve it. Our matchmaking algorithm, first-party data, reporting, and fulfillment tech makes it happen.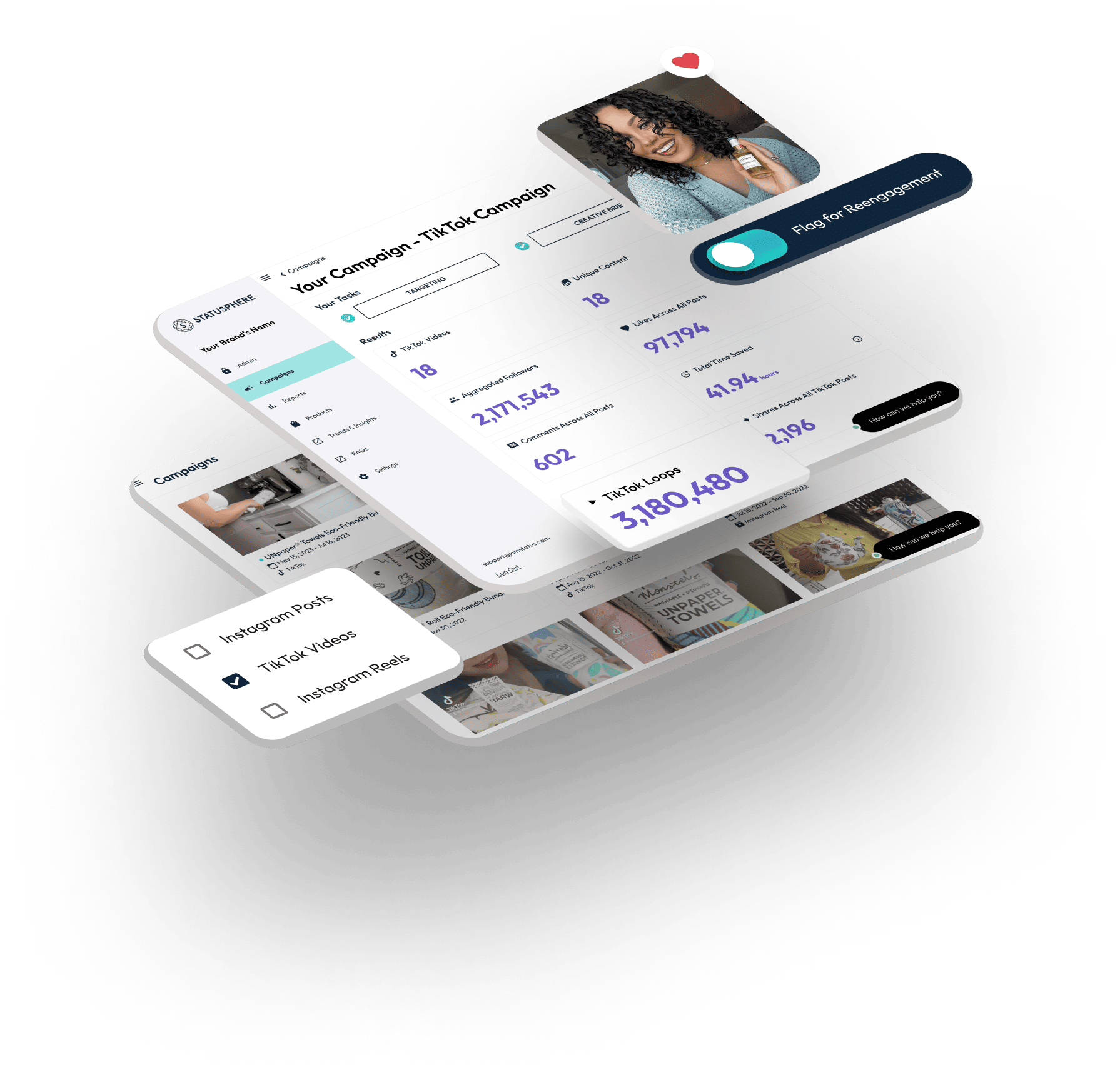 Trusted by Over 400 Brands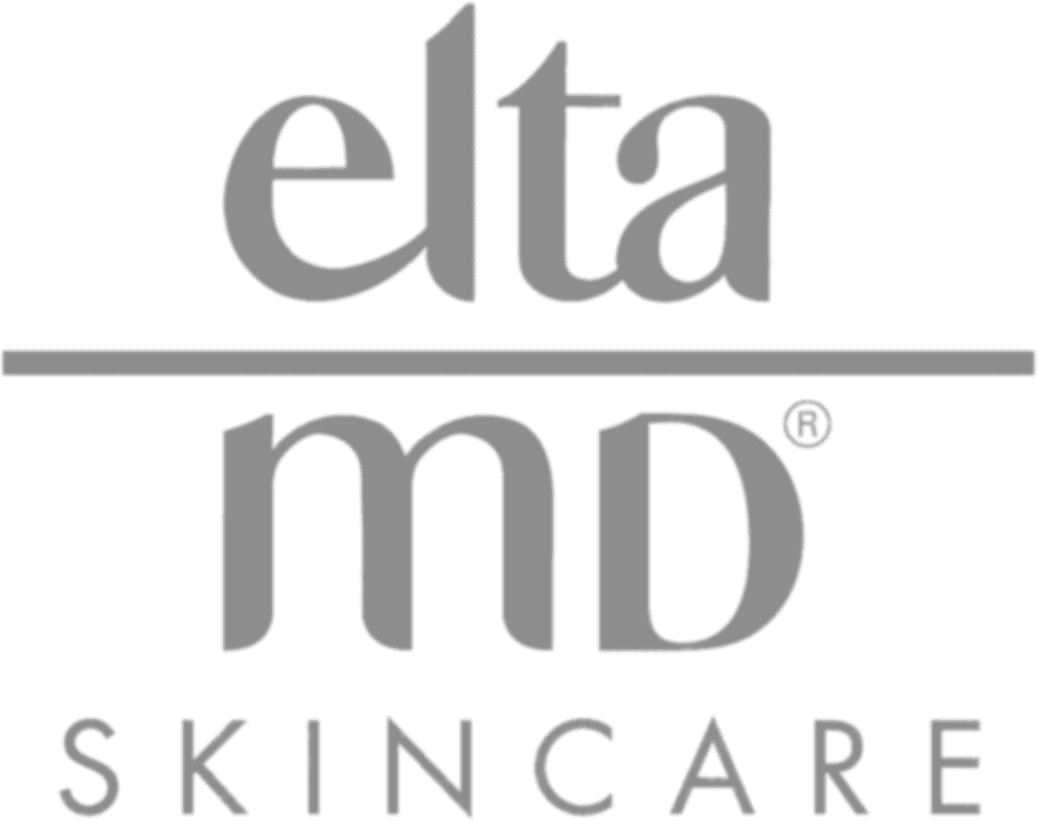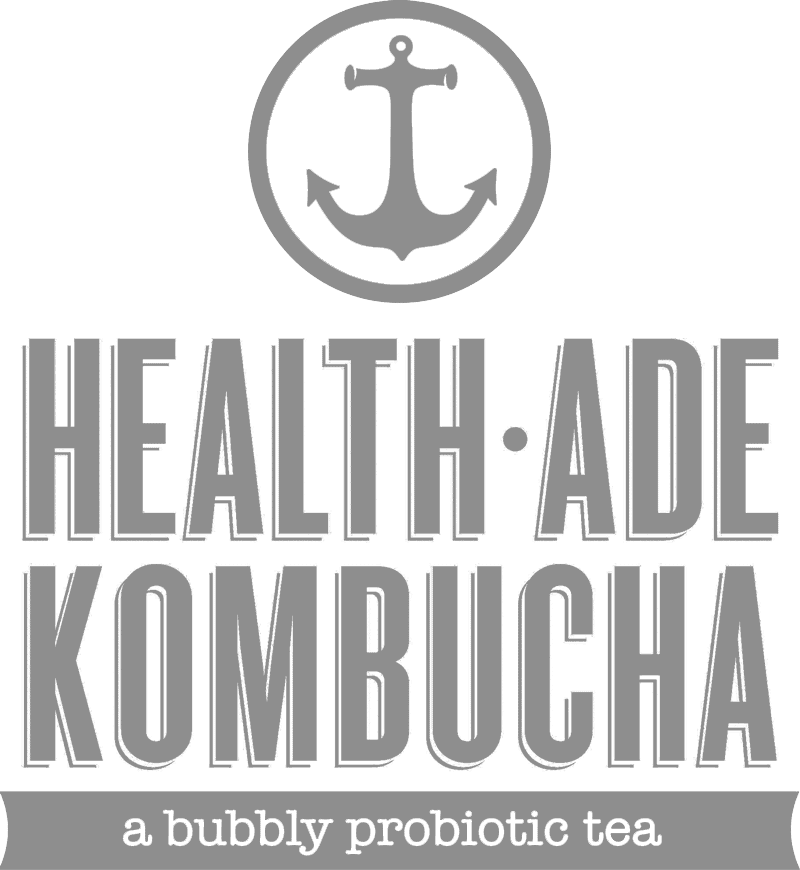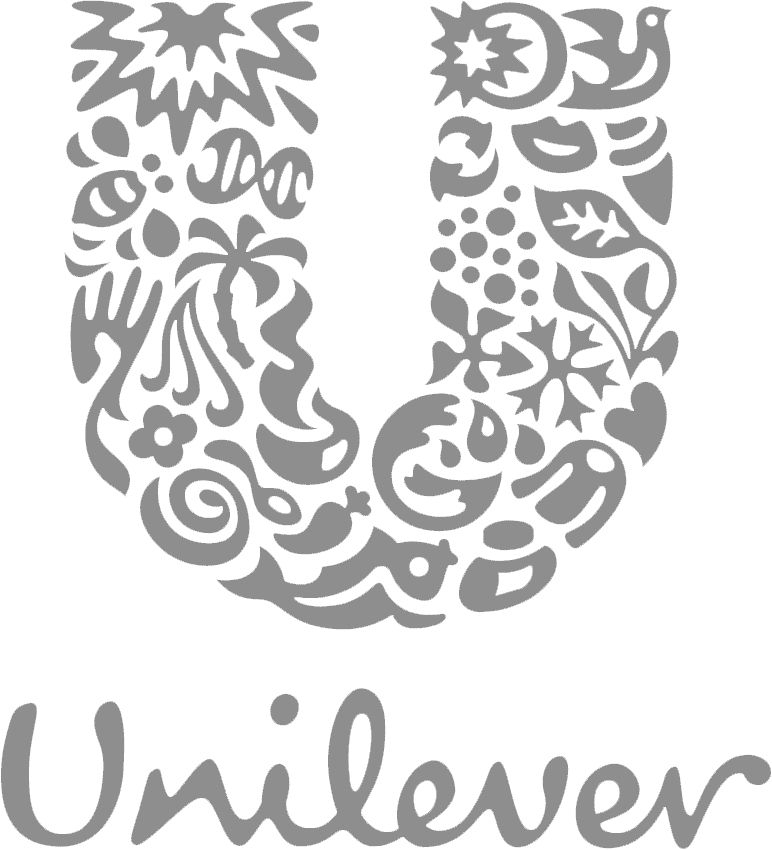 Power Your Marketing with Guaranteed Creator Posts at Scale
Rights-ready, grow-as-you-go creator content for maximum marketing impact.
Automate influencer selection and connect with your Ideal Creator Profile using our matchmaking technology based on 250+ first-party data points.
Save 98% of the time you'd normally spend on campaigns while securing dozens, hundreds, or thousands of guaranteed posts.
Seamlessly collect rights-ready content and watch your brand awareness, social SEO, and marketing performance soar.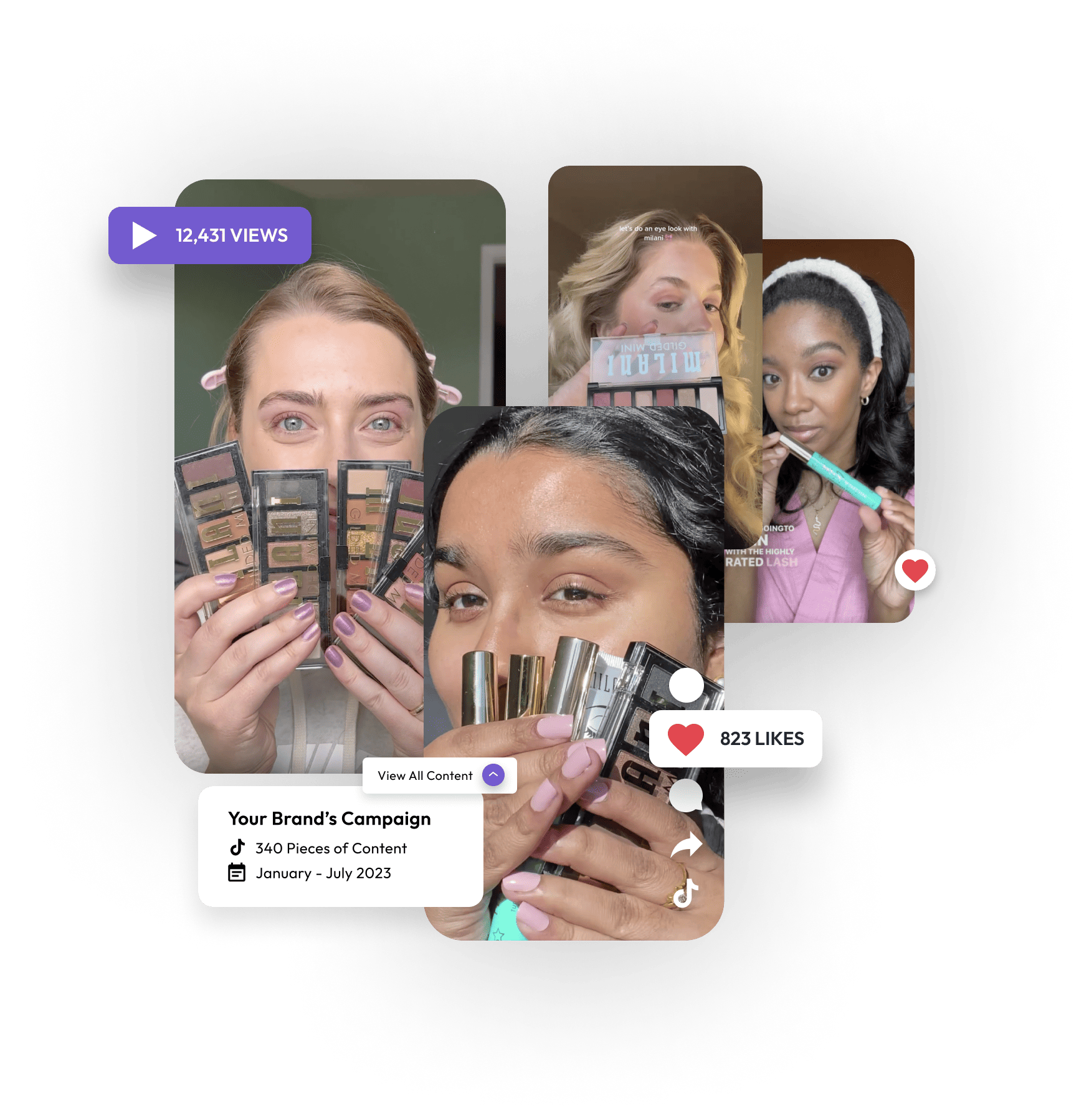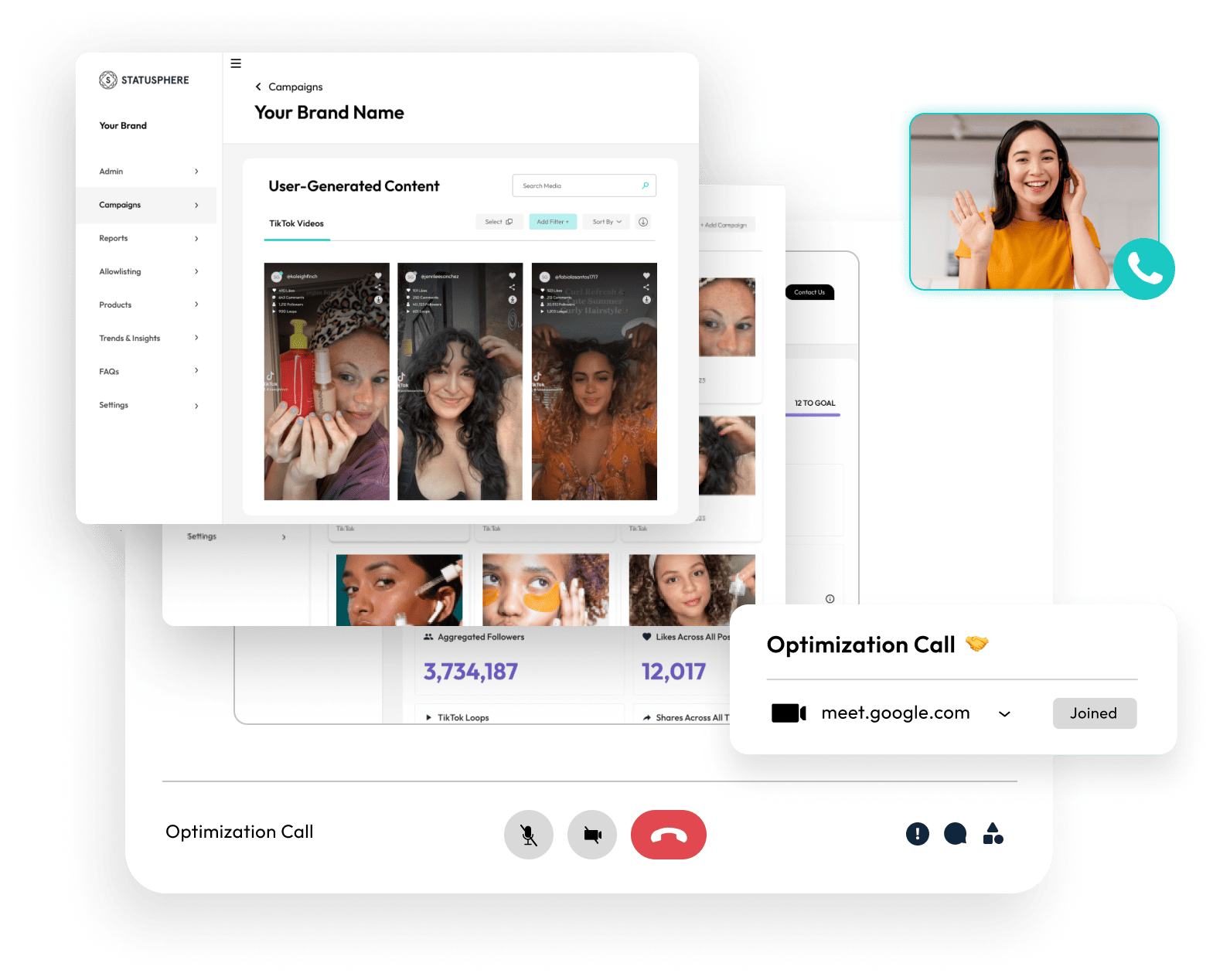 Achieve Higher Influencer Marketing ROI with Performance Experts
Personalized campaign guidance based on tens of thousands of successful creator partnerships.
Unlock the full potential of your influencer investment with software built by marketers for marketers.
Kick your campaigns off right with one-on-one campaign optimization calls.
Get personalized campaign direction from our experienced team of performance marketers, campaign managers, and content creators.
How it Works
You need fresh content constantly. Hit your goals and build your brand's content library faster with a platform designed for always-on influencer marketing.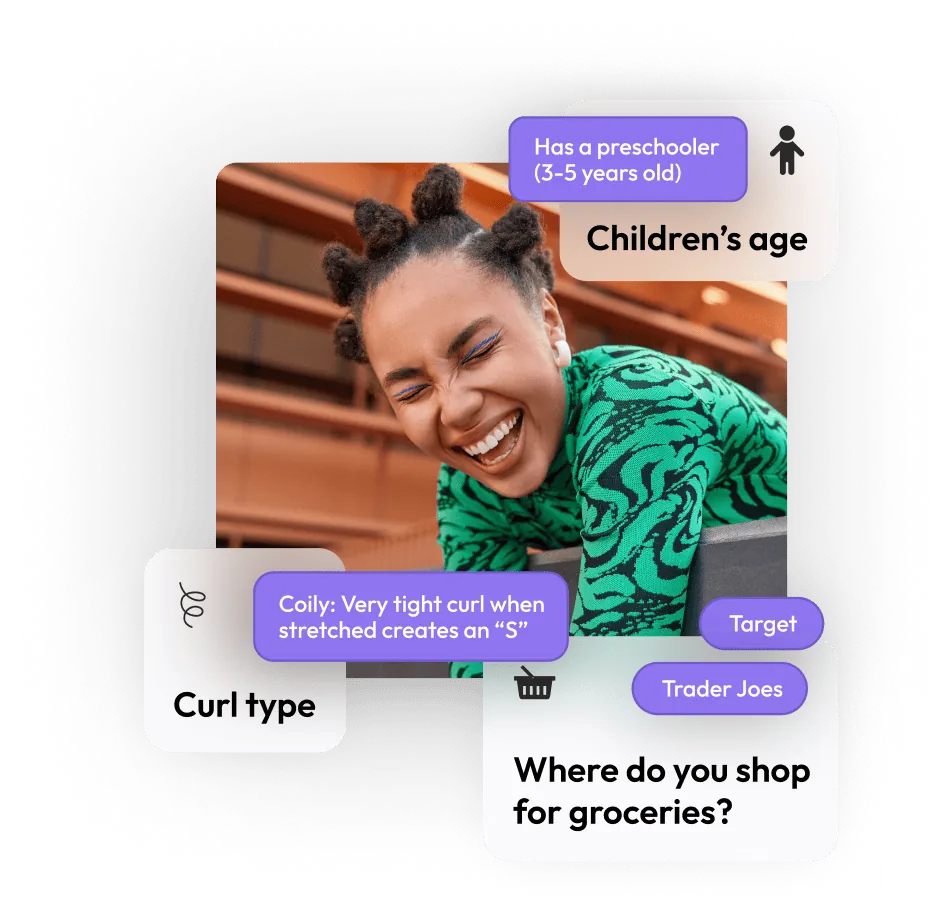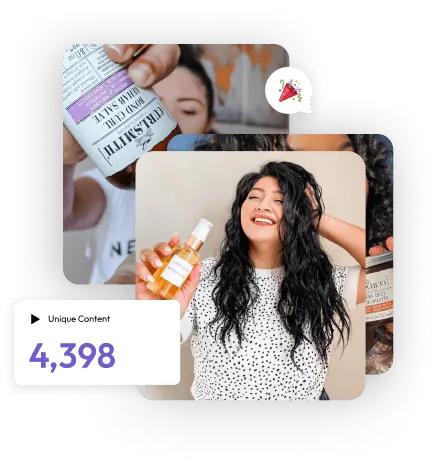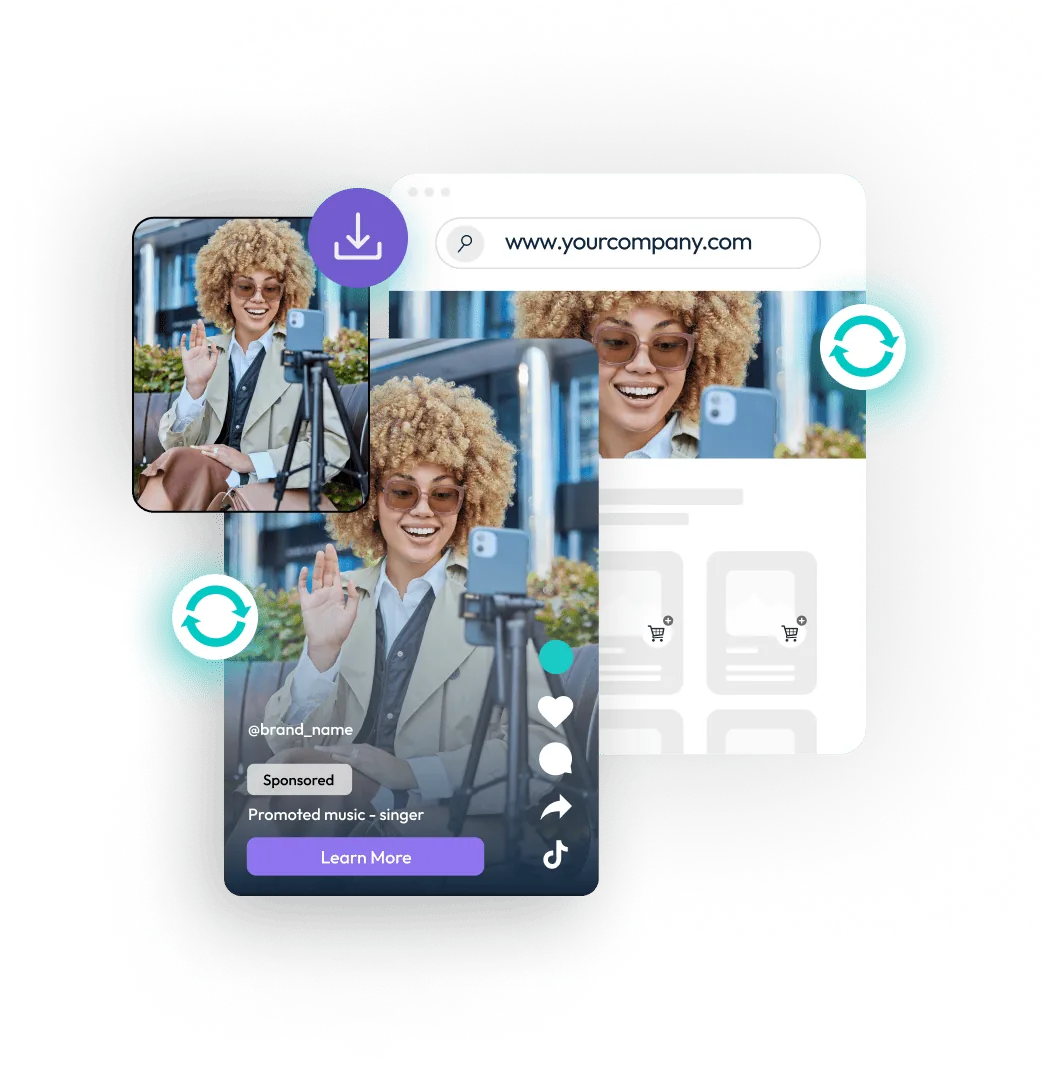 Turn Creators into Fans with Personalized Fulfillment
Fulfillment technology that's tailor-made for VIP creator experiences – and smiling faces all around.
Eliminate fulfillment responsibilities from your workflow and save dozens of hours a month
Build creator loyalty and make the best possible impression with an 'Excellent' rated fulfillment partner that creators love and trust
Ensure seamless creator experiences with 48-hour shipments, thoughtfully packaged Statusboxes, and 99.9% shipment accuracy.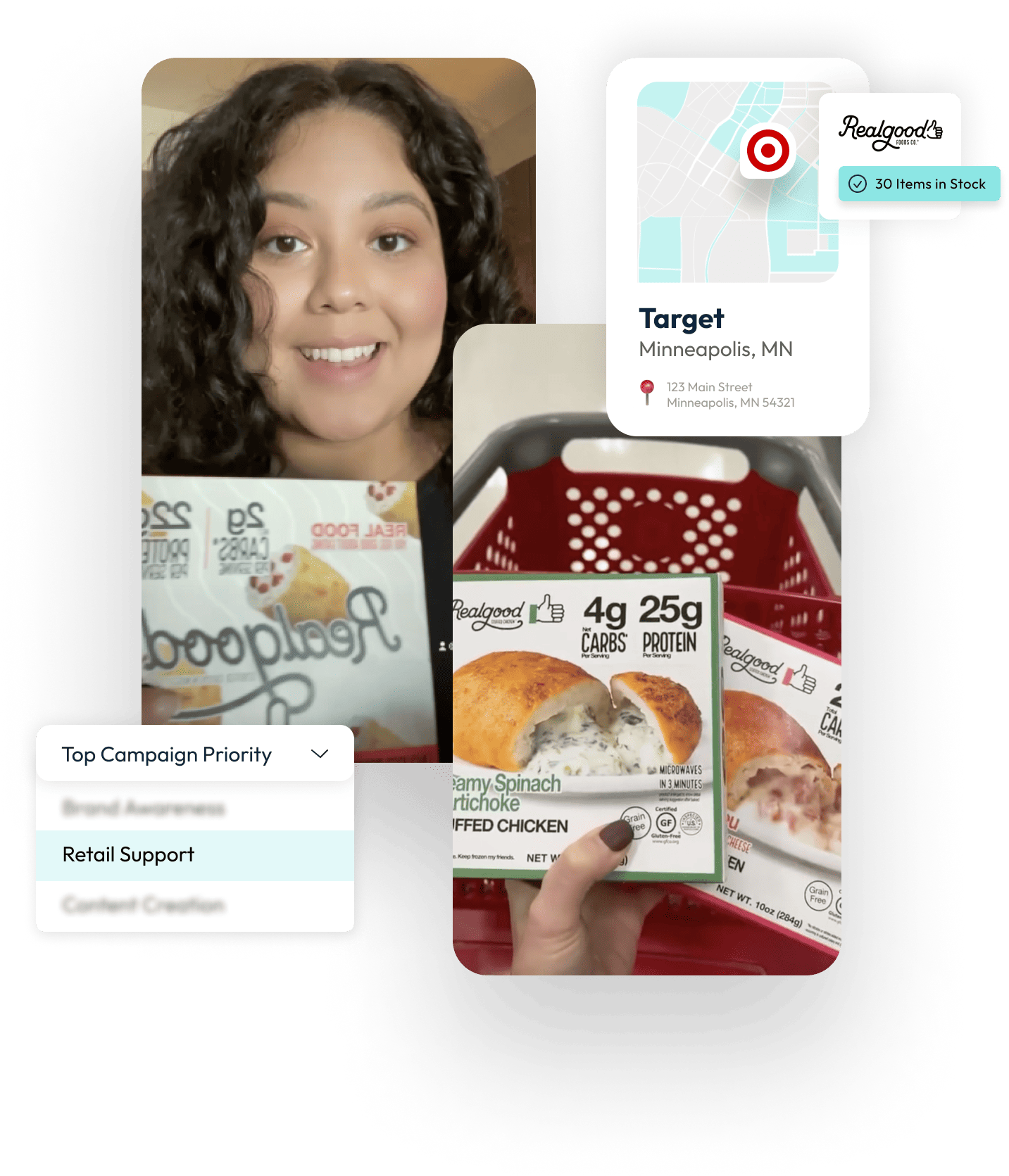 Grow Smarter with Reporting Built for Nano and Micro-Influencer Campaigns
One convenient portal to manage your creator content and justify your investment.
Support retail campaigns with geo-targeting, in-store activation, and unparalleled retail support reporting.
Download reports on-demand and stay up to date on campaign progress with weekly Snapshot emails.
Monitor metrics like pending posts, aggregated followers, likes, and shares in real time from your Campaign dashboard.
Hours Saved on Creator Campaigns
Designed for Marketers who…
Want to simplify turning organic creator posts into paid ads.
Struggle to manage the logistics and costs of product shipping and creator ghosting.
Need to provide analytics to prove influencer ROI and justify their investment.
Want to make the best impression with creators and get authentic content.
Need to double the amount of creator UGC they're getting.
Don't have the time, resources or expertise to manage influencer campaigns effectively.
Need a way to organize creator content for use in paid ads and throughout their marketing funnel.
Can't find quality creators that are relevant to their product/service.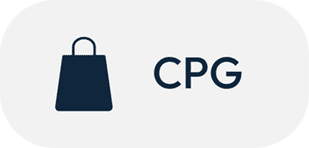 Work less.
Get rights-ready creator content at scale.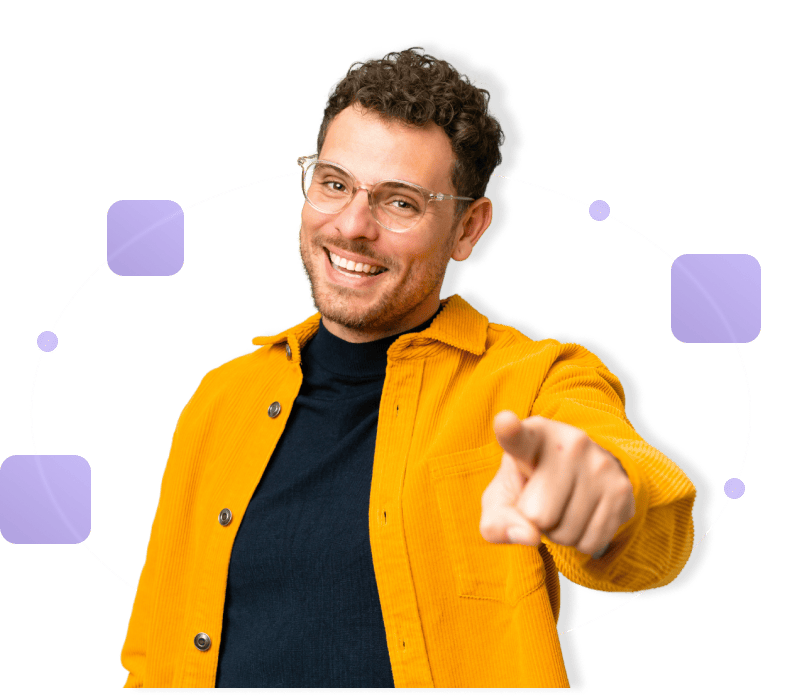 Register for our live webinar
Social SEO: Strengthening Your Brand's Social Search Ranking
for expert tips to increase your brand's visibility.