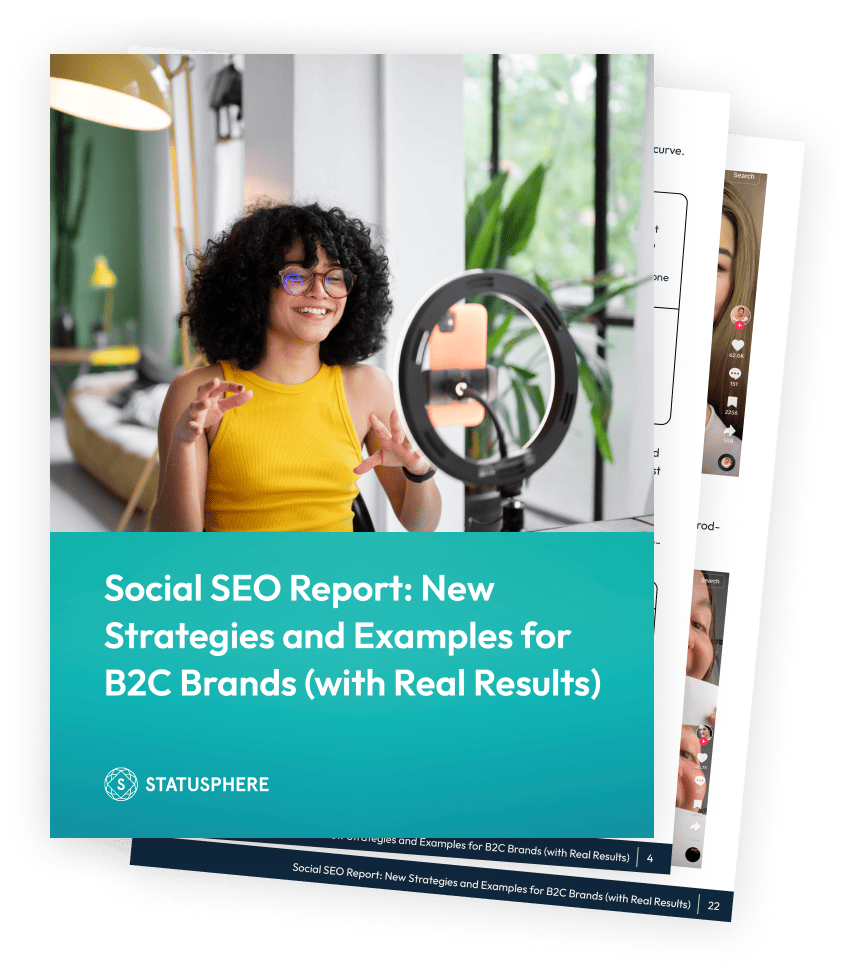 Social SEO Report: New Strategies and Examples for B2C Brands (with Real Results)
More shoppers are turning to social media before Google to find and research brands. And the brands that get found first are nailing their social SEO.
If you're ready to outrank your competitors long-term, boost your reach, and engage relevant social shoppers, then this Social SEO Report is for you. Fill out the form below to download your free copy!
A breakdown of how social SEO works and why brands are taking it so seriously
Actionable ways to rank for competitive keywords (for every industry and account size)
Real-life examples of brands ranking in social search (and tips to do the same)
Solidify Your Social Presence and Grow Your Reach
As more shoppers rely on social search over Google, ranking for the product-related terms is make-or-break for brands.
The good news? TikTok and Instagram are home to countless communities of social shoppers who are hungry for new products.
But reaching them requires attention to detail as social commerce becomes crowded.
That's why putting yourself front and center in social search should be a top priority. Improving social SEO boosts your visibility as you outrank competitors for product-related terms. Making it all happen is easier than you might think, too.
Adding this Social SEO Report to your marketing toolbox can teach you how!