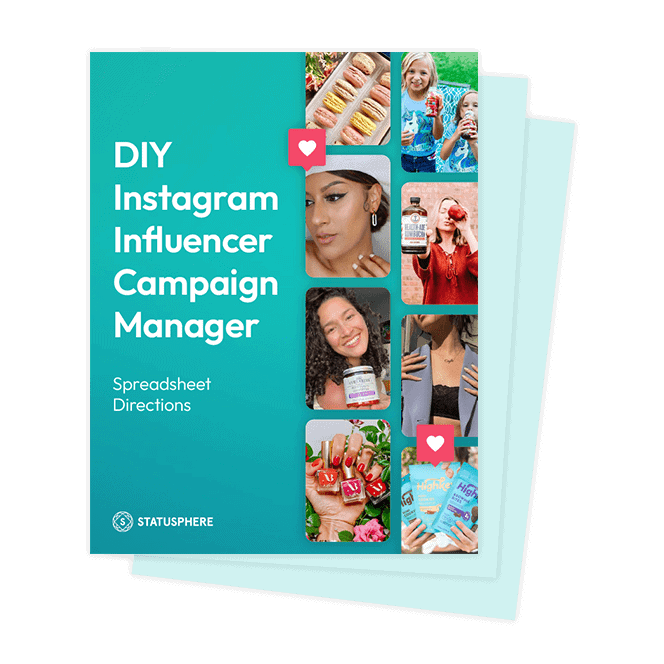 Need Help Keeping Your Instagram Influencer Campaigns Organized?
Download the DIY Instagram Influencer Campaign Manager Spreadsheet, to get started tracking and monitoring your IG influencer campaigns.
When you download this spreadsheet you'll gain access to:
A ready-to-go influencer campaign spreadsheet
The ability to add, adjust and modify our spreadsheet to fit your needs
A simple how-to guide with tips for managing your campaign
Keep your Influencer Campaigns Managed and Organized
From getting influencer campaigns started to monitoring ongoing ones, keeping tabs on your crew should be easy to manage. Once you start making contact and setting terms with multiple influencers, trying to keep everything straight without a spreadsheet would be insanity.
But setting up that spreadsheet can be its own kind of insanity. With our preset spreadsheet, you can spare yourself the stress with an established guide for every stage of your campaign.